Babson Board Fellows
Give back, gain experience.​
Babson Board Fellows is an experiential learning program that places Babson MBA students and alumni as nonvoting members of nonprofit Boards. The nonprofits benefit from fresh insight as well as from student contributions to Board committees and special projects. Students benefit from exposure to Board-level decision-making, mentorship, and project experience.
The goals of the program are to:
support local nonprofits
build a culture of service within the Babson MBA community
give Babson students another opportunity to put their MBA skills into practice
Applications for 2020-2021 will open in the spring.
Questions? Email our Babson Board Fellows Manager, Pam Martin, or connect with her on LinkedIn.
Nonprofit Partners
Babson Board Fellows is delighted to partner with the following nonprofits during the 2019-2020 program. Nonprofit partners are subject to change year to year.
2019-2020 Babson Board Fellows
Anthony Botha
Emily Bregman
Briana Colantonio
Paul DelVecchio
Shreya Dhingra
Jacob Fohtung
Lindsay Garnder
Lauren Hemingway
Akshat Khandelwal
John Leconte

Peter Mancuso
Samira Menon
Katie Nicolle
Kautilya Nishant
Alice Pittet
Aastha Setia
Karmveer Pratap Singh
Erik Steiner
Michael Virginio
Babson Board Fellows is selective in choosing both the participating students and the nonprofits in order to give all involved the best possible experience. Nonprofits are asked to submit an application detailing how they could benefit from a Board Fellow and must commit to offering guidance and support to that Fellow. The organization's 990 filing may be reviewed as well. Students submit a resume and written application detailing what they hope to accomplish by participating in the Babson Board Fellows program. Students rank the types of organizations with which they would like to work.
Fellows are evaluated based upon their skills, work experience, and commitment to meeting the expectations of the program. The selection committee is made up of faculty, staff, and select students who screen each candidate for an overall fit with the program. Members of the selection committee then match selected students with nonprofits. Nonprofits receive copies of the selected Fellows' resumes to help determine the best way to utilize their Fellows' skills and strengths based on the organization's needs.
Typically, two Fellows are matched with each nonprofit Board to further the shared learning aspect of the program. However, there are some instances where only one Board Fellow will participate with a nonprofit Board.
Invite Fellows to attend all Board meetings and functions as a regular, albeit non-voting, member.
Consider lending your members' expertise to the nonprofit orientation and follow-up training sessions that Fellows undergo.
Assign a mentor from the Board to be a primary "point person" for the Fellows. This person will be responsible for making sure that the Fellows have all documents and information necessary to complete their service.
Work with Fellows to identify a Board committee, project team, or small project, to which they can meaningfully contribute. When applicable, identify deliverables and timeline. Respect that the Fellows are participating as a volunteer and may have heavy academic or other work commitments.
Raise any issues or questions regarding the Fellow to Pam Martin, Babson Board Fellows Manager, immediately.
Attend all Board meetings that do not conflict with classes or work requirements.
Complete a "boot camp" training/orientation on non-profit management and Board service (early Fall Semester).
Work with the Board mentor to identify a Board committee, project team, or small project to which you can meaningfully contribute by October.
Maintain communication with Board mentor between Board meetings.
Successfully complete agreed-upon obligations by the end of April.
Attend all Board Fellows training and follow-up events—a total of four (4) meetings per academic year.
Represent yourself and Babson in a professional manner.
Understand that the Board Fellows is a not-for-credit activity. If a student would like to receive credit, it is his or her responsibility to arrange an independent study which may require additional time commitments.
Time Commitment
Students should expect to commit an average of 2-3 hours per week to the program, including attending Board and committee meetings. Board mentors should expect to spend an average of 1-2 hours each week supporting students. As each nonprofit Board is structured differently, time commitments may vary according to schedules and peak demand times. Fellows should be in an open dialogue with their nonprofits to ensure that any demands on their schedules are well communicated and that a strategy or work-around is determined.
Program Support
Before beginning the program, Babson Board Fellows must attend a training seminar during which time they are introduced to the concept of Board service and discuss case studies on nonprofit management. During their tenure in the program, they participate in confidential peer networking groups and attend presentations by invited speakers on nonprofit management and Board service.
Babson Board Fellows Manager
Pam Martin serves as Babson Board Fellows program manager and is available to both students and nonprofits at all times during the program. If you have questions or are interested in getting involved, please email Pam.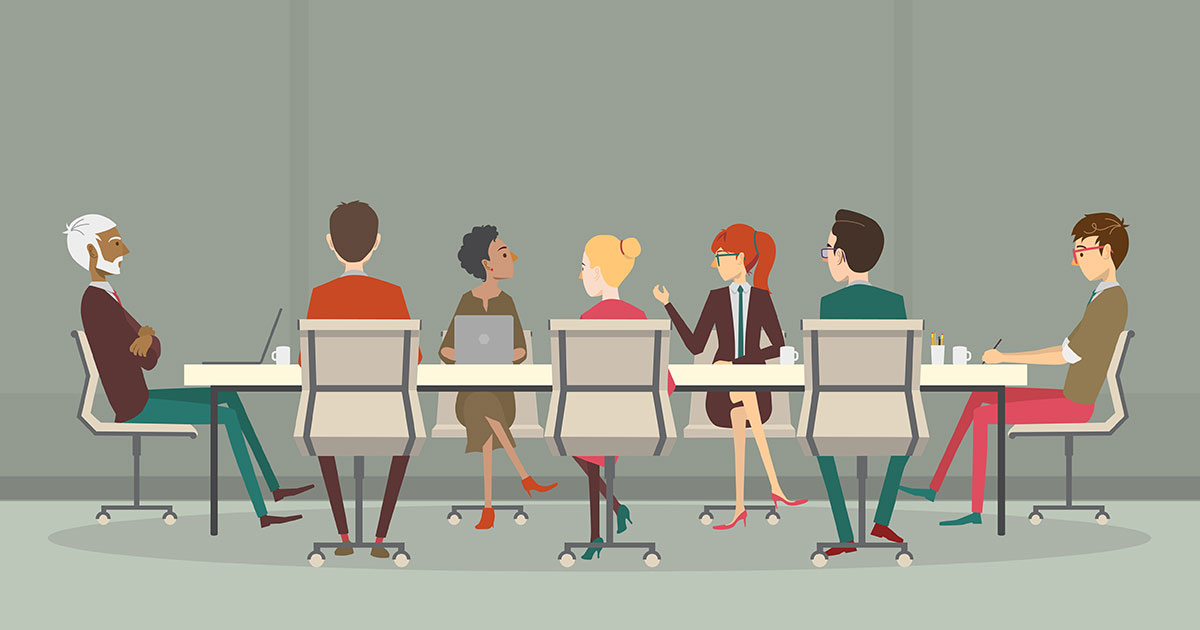 5 Ways to Be a Good Board Fellow
What makes a good Board Fellow? Our Babson Board Fellow program manager, Pam Martin, shares advice from over two decades of experience in working with nonprofits.