THE QUANTIFIED LEADER: USING PERSONAL AUTO-ANALYTICS AND DELIBERATE PRACTICE TO ACCELERATE LEADERSHIP DEVELOPMENT
This webinar has already occurred. In order to view the recorded presentation, please fill out the form on this page.

Overview
Most large organizations invest significant time and resources in leadership development. Unfortunately, many leadership development programs fail to ultimately change the manager's leadership behaviors. Managers arrive home with a new or refreshed awareness of key leadership concepts, but that awareness doesn't seem to translate into a real change in leadership performance. Ultimately, in an uncertain, dynamic world demanding increased leadership abilities across the organization, traditional approaches aren't enough.
We believe that the missing element in many leadership development initiatives is participants' ability to deliberately apply new lessons while on the job. To that end, we have found that the same self-analysis tools and deliberate practice techniques that elite performers use to become world class athletes can also help managers transform themselves into world class leaders.
This video presentation covers the following topics:
Tracking and self-evaluation
Information on Best Practice
Focal thoughts and mental games
Reward and support systems
Ultimately, we believe that mindful, intentional, deliberate practice, supported by new personal measurement technologies, can help ensure impact in your leadership development initiatives.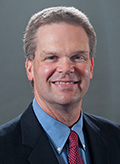 About the Presenter
Keith Rollag is an Associate Professor at Babson College. His teaching focuses on organizational behavior, teamwork and leadership, and his research focuses primarily on newcomer socialization and training, organizational culture, social networks and leadership development. Professor Rollag has published articles in MIT/Sloan Management Review, Journal of Organizational Behavior, and Journal of Occupational and Organizational Psychology, among others. Prior to obtaining his Ph.D. in Industrial Engineering from Stanford University, he was a product development manager at Procter & Gamble.