Master of Science in Management in Entrepreneurial Leadership
Across industries and career paths, great business leaders share a common attribute: an entrepreneurial mindset. The ability to innovate and inspire is essential to driving personal growth, professional advancement, and organizational success. Gain the skills and experience you need to succeed with a Master's of Science in Management in Entrepreneurial Leadership at Babson.
Upcoming Application Deadlines
March 3
GMAT/GRE Waiver Available?
Yes
Average Work Experience
1 Year
Gain Confidence and Creativity with a Master's in Entrepreneurship
Babson's Master of Science in Management in Entrepreneurial Leadership (MSEL) is the cornerstone of a successful career in business management. Throughout the full-time 9 month program, collaborate and learn among a highly diverse group of classmates. Your cohort will tackle real-world challenges through experiential learning—creating a new venture, consulting for an organization to solve its business problem, and exploring the global business landscape during a course abroad. You will emerge from the program with cutting-edge insights and problem-solving skills that will prepare you to lead with confidence.
Fast Facts
Accelerate your career immediately: Designed to serve students right out of college, without the 3-5 years of work experience many graduate programs require.
Earn your degree in less than a year: Save both time and money by getting your Master's degree in just 9 months
Get inspired by your peers: Master's students come to Babson College from around the world and include accountants, financial analysts, and entrepreneurs, but also athletes, nonprofit organizers, writers, and artists.
86% International Students
40% Women
33% U.S. Diversity
3.32 Average GPA
603 Average GMAT Score
1 Year Average Work Experience
Learning Goals
By the time you complete your degree, you will build skills in four distinct areas.

Collaboration
Collaborate with and learn from others to accomplish a common goal or create an original work.

Communication
Develop and express ideas strategically, through written, oral, and visual formats, to a specific audience for a desired purpose.

Leadership
Lead people to work towards shared goals with consideration of the ethical implications of their actions.
Problem-Solving
Analyze and assess ideas and data to make decisions and recommendations appropriate to situations and stakeholders.
Master's in Entrepreneurial Leadership Curriculum
Over the course of two 14-week semesters, you will complete an integrated set of courses in marketing, economics, accounting, operations, management, finance, and strategy. Outside the classroom, you will participate in practical leadership activities as well as experiential learning projects that will complement and reinforce your course work.
Data Exploration (Quantitative Methods)
Entrepreneurial Economics
Finance for Entrepreneurs
Information Technology
Law
Marketing Management
Operations Management
Resource Planning and Control (Managerial Accounting)
Strategy and Consulting
Creating You: Building Your Professional Life – Skill building, collaboration with Babson's centers and institutes, opportunities for personal reflection, and opportunities to coach aspiring high school entrepreneurs.
Leading Entrepreneurial Action Project (LEAP) – Work with a team to define, design, and develop a business that solves a problem.
Global Experience – Travel abroad during January break to explore international entrepreneurship. Past destinations have included Chile, China, and Tanzania.
Strategic Analysis Consulting Project –Help a local organization tackle a real-world issue by analyzing the problem and proposing a strategic solution.
What Makes Babson's MSEL Different?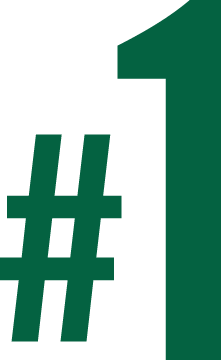 of the MSEL class of 2017 went on to start a business.
Build your network as you engage in 4 action-based learning projects throughout your degree.
Get to Know Your Professors
Miguel Rivera-Santos teaches courses on strategy and global business institutions and policies. He has lived abroad and traveled extensively, and often brings examples from his travels into his classroom. Read on to learn more about this beloved MSEL professor.
MSEL Students are Entrepreneurial Leaders
Jennifer Pierre MSEL'16 founded Melanties, a line of dolls that she describes as a celebration of brown boyhood. Pierre used what she learned in her MSEL classes to develop and design the dolls and bring the company to life.
Alumni Outcomes
95% of MSEL graduates are working within 6 months of graduation and pursue careers in diverse fields. Here is just a sampling of the organizations that employ MSEL graduates: Deloitte Consulting / EY / Fisher Investments / InnoGeek Group / Innovation Finance / Monsanto Growth Ventures / National Grid / Oracle Corporation / Profitect / RxAdvance / Staples / State Street Corporation / Tradecraft / WeWork, and more.
Take the Next Step
Ready to pursue your master's in entrepreneurship? Let us help you get started. From planning a campus visit to getting your admissions questions answered, our team is with you every step of the way.
Get in Touch
Want to know more about Babson's Master of Science in Management in Entrepreneurial Leadership? Let's talk.
By submitting the form, you agree to receive communications from Babson College and our representatives about our degree programs and certificates via phone, email and/or text message. You can unsubscribe at any time.