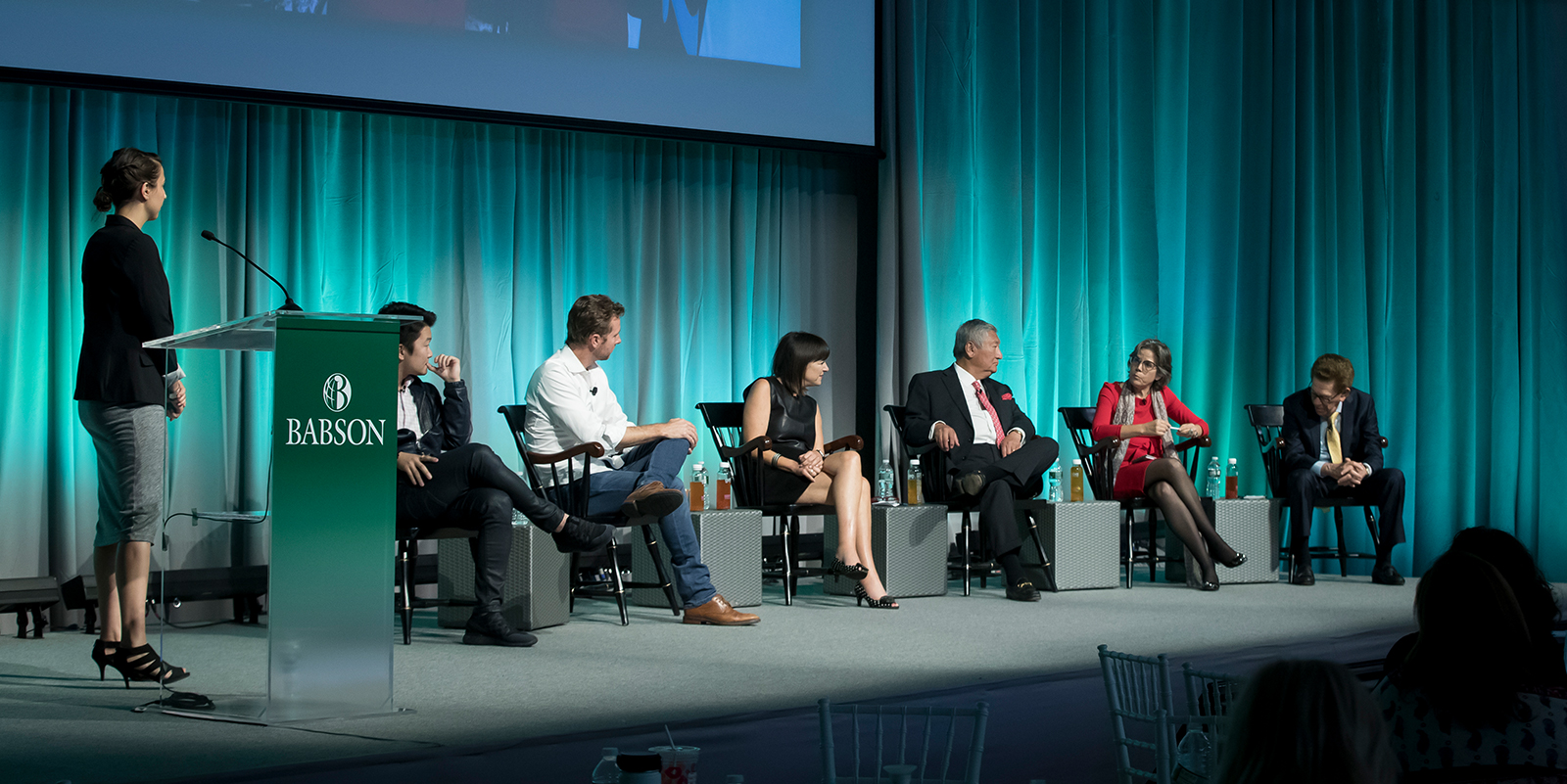 Alumni | Babson ePitch

Powered by the Arthur M. Blank Center for Entrepreneurship and Babson eTower
Babson's Most Exciting Pitch Competition
Launched in 2019 to celebrate our second century, ePitch is the College's most exciting pitch competition, supporting and accelerating the best and brightest entrepreneurs across our ecosystem.
A big congratulations to Jason Shatsky '21, the winner of ePitch 2022, which took place during eMerge Americas on April 19. Shatsky took home the grand prize of $100,000 for his venture TicketRev, a reverse marketplace for event tickets where buyers name their price and sellers choose to accept their bids. A special shoutout to the other alumni finalists, Victor Wiacek '22 of BILTY and Asini Wijewardane MBA'19 and Colleen Leung MBA'18 of Unmute.
Stay tuned for details about the next ePitch!
About ePitch
Open to Babson alumni, students, faculty, staff and parents, ePitch is the College's most exciting pitch competition. Companies are judged on readiness for investment, potential for growth, and strength of idea and team. ePitch offers finalists the chance to pitch live to a panel of experienced investors at their chance for $100,000 (with potential for more) in prize money. This pitch competition is powered by preeminent Babson alumni, entrepreneurs, and investors; and Babson's leading student entrepreneurship community, eTower.
Opportunities for Babson Entrepreneurs

Ideation
Rocket Pitch
Open to students, alumni, faculty, staff, and parents
Apply to pitch your entrepreneurial endeavor, from a new idea to a project or a venture
Pitch your idea in three minutes with three slides at a non-competetive event and receive constructive feedback from a large audience drawn from the Babson community

Incubation/​Acceleration
B.E.T.A. Challenge
Open to students and alumni
Apply to pitch your seed or early stage venture and demonstrate the milestones you have achieved to date, your progress, and your vision
Pitch your idea in five minutes and compete for one of three $20,000 grand prizes, as well as special awards and in-kind prizes

Growth
ePitch
Open to students, alumni, faculty, staff, and parents
Apply to pitch your startup and demonstrate rediness for investment, potential for growth, and strength of idea and team
Competitors cannot have raised more than $250,000 for their startup to date
Compete for $100,000 prize money