Alumni Entrepreneur Awards
Established in 2008 during the Inauguration of President Leonard Schlesinger, the Alumni Entrepreneur Hall of Fame celebrates alumni who have distinguished themselves in entrepreneurial endeavors across all types of enterprises.
Alumni entrepreneurs are inducted annually during a gala dinner where they are recognized for their accomplishments in creating economic and social value.
Alumni Entrepreneur Hall of Fame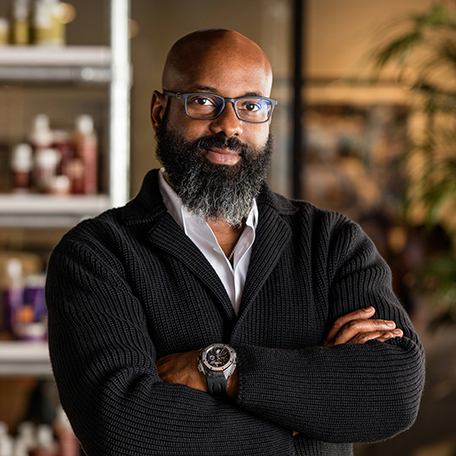 Richelieu Dennis '91
Founder, CEO and Executive Chairman, Sundial Brands, and Founder and Chairman, Essence Ventures
Entrepreneur, investor and social impact innovator Richelieu Dennis '91 has a passion for entrepreneurship that traces back to his family's roots in Africa and is sustained by a mission to fill unmet consumer needs globally. As founder, CEO and Executive Chairman of Sundial Brands, he has a vision that has resulted in the 27-year-old family founded-and-operated manufacturing company's success as the maker of top hair, natural bar soap, and bath and body brands via SheaMoisture and Nubian Heritage, as well as prestige beauty brands—Madam C.J. Walker Beauty Culture and Nyakio.
In November 2017, Richelieu architected a first-of-its-kind deal in the beauty and personal care industry with the landmark acquisition of Sundial Brands by Unilever—marking the largest natural personal care deal ever in the U.S. and the largest consumer products deal by a majority black-owned company. As part of this purpose-driven agreement, he and Unilever created a groundbreaking US$100 million New Voices Fund to invest in and empower women of color entrepreneurs.
Through Richelieu's leadership, Sundial operates under a purpose-driven business model called Community Commerce, has been certified as a B Corp and holds a Fair for Life social and fair trade certification.
Richelieu is also founder and Chair of Essence Ventures, an independent African-American owned company focused on merging content, community and commerce to meet the evolving cultural and lifestyle needs of women of color. In January 2018, the company announced its acquisition of Essence Communications Inc. from Time Inc.—reestablishing ESSENCE as a 100% black-owned company.
Richelieu has been named by OWN: Oprah Winfrey Network to its "SuperSoul 100" list celebrating a dynamic group of 100 trailblazers using their power to move the world forward; by Fast Company as one of the "Most Creative People in Business"; and by Babson as an Institute for Social Innovation Changemaker for challenging the status quo and creating positive social change.
In December 2017, the President of Liberia, Ellen Johnson Sirleaf, conferred upon Richelieu one of the nation's highest honors—distinction of Knight Commander, admitting him into the Most Venerable Order of the Knighthood of the Pioneers.
---
Rising Stars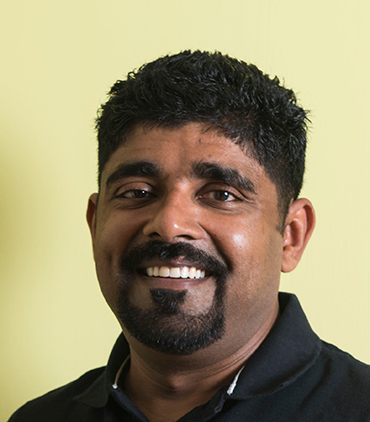 Dhairya Gupta MBA'08
Co-founder, AllizHealth
Dhairya Gupta MBA'08 grew up in a small town in India, moved to Delhi for high school and completed his electrical engineering degree from Delhi College of Engineering. Gupta got his start in the electrical industry by working as a project manager with Siemens and as a field engineer with Schneider Electric. However, during this time he dreamed of being an entrepreneur. His love for entrepreneurship took him to Babson College, where he was exposed to many new ideas and experienced internships in Canada and Germany. He also was involved with the Babson Energy Club.
After returning to India, he worked in a family business and doubled its sales in a period of four months. He then spent five years consulting with IBM. Finally, he was able to follow his entrepreneurial dreams, and, along with his classmate, Chinmoy Mishra MBA'08 and other co-founders, started AllizHealth, building it from the ground up. His understanding of technology and industry helped him in identifying the right application of the technology, and targeting customers with the right marketing message—leading to rapid growth in sales and user acquisition.
Outside of work, he enjoys adventure sports, riding motorcycles, and writing about automobiles. He likes to relax by traveling to a remote place and being with nature and himself.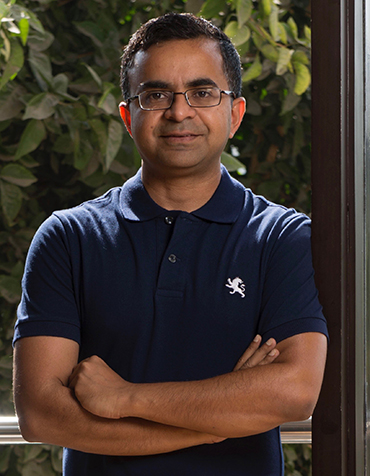 Chinmoy Mishra MBA'08
Co-founder, AllizHealth
Chinmoy Mishra MBA'08 is one of the founders of AllizHealth, a healthcare technology venture in the area of preventative health. He has more than 17 years of healthcare experience and is responsible for starting and growing AllizHealth from a two-member team to 30. AllizHealth is among the finest startups in India, managing the health of more than 800,000 consumers, backed by leading investors and eminent physicians. Its clientele includes some of the biggest payer and provider organizations across India, Bangladesh, and Malaysia.
At Babson, Mishra was the president of the Entrepreneurship Club, recipient of a Babson fellowship and also was honored with the Babson Global Student Leader Award. He is an avid reader, loves to travel and if he had not been an entrepreneur, he would surely have tried his hand at being a chef. Last but not the least, he also found his soulmate at Babson, a fellow graduate from the MBA class of '08.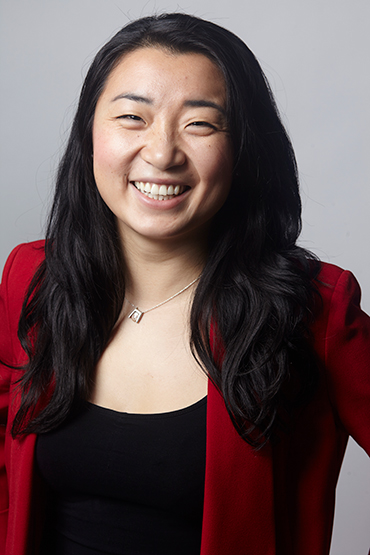 Dandan Zhu '09
Founder, Dandan Global, and DG Recruit
Dandan Zhu '09 entered the exciting world of recruitment and headhunting, serving professionals at every level—from analysts to C level executives—before setting up Dandan Global Group in 2016. As a top-billing headhunter, Dandan made more than $215k at just 25 years old, which she then parlayed into a series of successful real estate investments and retiring from corporate life by 28.
Now, she is sharing the best ways to grow your career to achieve financial, professional, and personal success using the DANDAN Method to job search through her coaching business, Dandan Global.
In addition, Dandan founded the recruitment firm DG Recruit, with a mission to help young people and professionals understand and access the immense opportunities available within a career in recruitment and sales.
Alumni Entrepreneur Hall of Fame
Friday, September 15, 2017
Full Ceremony Video: Celebrating Achievements in Entrepreneurial Thought & Action®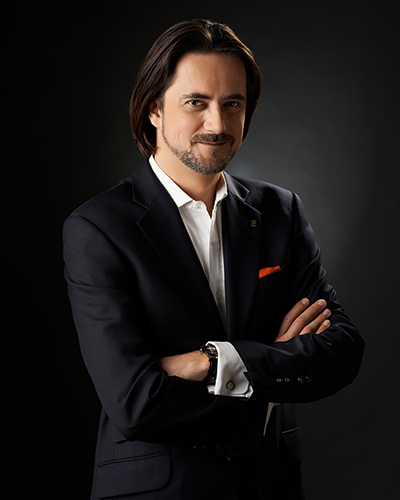 Cyril Camus '91
Chairman and CEO of Camus Groupe SA and Babson Global Advisory Board member
Cyril Camus is a family business entrepreneur who grew up in the Cognac region of France. After receiving his Baccalaureate in France, Camus traveled to the United States to continue his studies. He earned a Bachelor of Science from Babson College in 1991. While at Babson, Camus co-founded his first company with two classmates. He further internationalized his studies with exchange programs at ESSEC Business School in France and also at the University of International Business and Economics in Beijing, China.
After finishing his studies, Camus joined his family business, House of Camus, in the Beijing office, as the company's representative to the local China market distributor. At the age of 32, Camus became the CEO of the House of Camus, a provider of high-end cognac and distributor of wines and spirits, and became the fifth generation of the same family to run the company headquartered in Cognac, France.
Immediately upon his assuming leadership, numerous initiatives were launched to strategically grow the House of Camus and further expand its global reach. Formal and systematic processes were introduced to improve the quality of products, including significant investments in the vineyards, distilleries, aging and blending cellars, and bottling lines and packaging halls. Investments also were made in recruiting and training of teams in France, and in the newly created distribution subsidiaries in the U.S. and China as well as branch offices in Asia.
Awarded the prize for Best Performer in the French agri-food industry by Le Moniteur du Commerce International (MOCI) in 2012, and with its products being the most awarded at the IWSC (International Wines and Spirits Competition) during the past five years, today, Camus Cognac is distributed in more than 140 countries and the family business can proudly affirm its excellence, from the grapes to the glass.
---
Rising Stars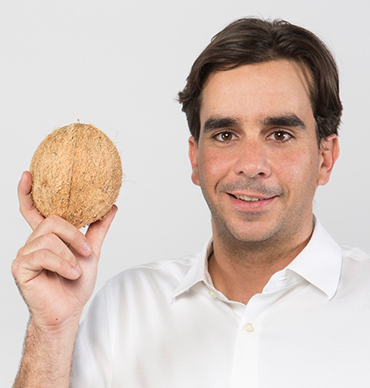 Daniel Dalet '03
Co-founder, Solo Coco
After more than a decade in the financial industry, Daniel Dalet decided it was time for a career change. With his wife, Gaby, and cousin Abel Gonzalez, he co-founded an agro-industrial production company in the Dominican Republic that combined old world production with cutting-edge technology to create a high-quality, one-of-a-kind virgin coconut oil product. Since its founding in 2015, SoloCoco has had a profound impact on the Dominican Republic economy. Fair trade certified, the family business of two generations exclusively hires single mothers to produce the handcrafted oil. For his leadership in creating social and economic value, Dalet was honored with Babson College's Institute for Social Innovation Changemaker Award in 2016.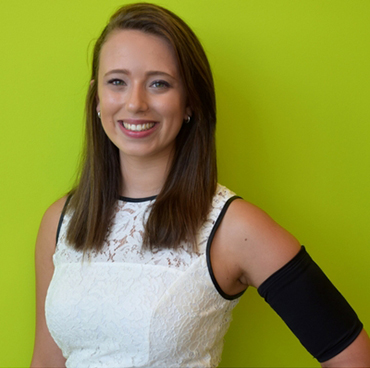 Emily Levy '16
Co-founder, Mighty Well
Emily Levy is a graduate of Babson College, Class of 2016, with concentrations in technology, entrepreneurship, and design, as well as being a CWEL Scholar. She grew up in her family's surf shop, where she first started her love for consumer-packaged goods, and saw firsthand the power of a passionate community.
Levy started Mighty Well with her best friend, Maria del Mar Gomez '16, and boyfriend, Yousef, after she was diagnosed with Lyme disease and saw how people started to treat her as a medical condition, and not the strong and confident woman that she strives to be. She also is a passionate public speaker about startups, personal branding, and helping organizations to understand the patient perspective.
Levy is a proud alumnus of the Babson Summer Venture Program, WIN Lab: Boston, Draper University, and MassChallenge. Her mission in life is to turn sickness into strength.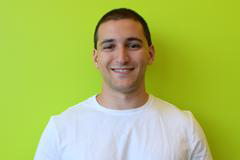 Yousef Al-Humaidhi '15
Co-founder, Mighty Well
Yousef Al-Humaidhi is a graduate of Babson College, Class of 2015, with concentrations in finance and entrepreneurship. He grew up in Kuwait with entrepreneurship and family business all around him, and saw the process of building companies firsthand. Though he has been working in the investment field while working on Mighty Well, his true passion has and always will be the entrepreneurial process, from ideation to operation.
After seeing chronic illness take away the identity of friends and family members, he felt he had to do something. Though he was not a medical professional, he worked to understand patient needs and created the prototype of the PICCPerfect PICC line cover. From that one product, he saw the opportunity to create a brand that would help patients all over the world transcend their illnesses and feel like themselves once again.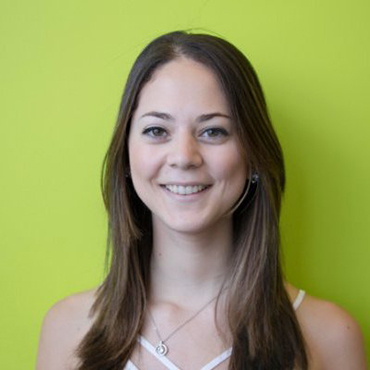 Maria del Mar Gomez '16
Co-founder, Mighty Well
Maria del Mar Gomez is a Latina entrepreneur, a graduate of Babson College, Class of 2016, and Draper University, Class of 2017, with concentrations in technology, entrepreneurship, and design, as well as environmental sustainability. She worked as the Innovation Catalyst at Wentworth's Institute of Technology, where she coached students go from ideation to product development.
After seeing family members and her closest friends struggle with chronic illness, she was inspired to venture in the entrepreneurial journey of starting Mighty Well. Now, she immerses herself in the healthcare community to discern their main pain points and needs of chronically ill patients and their support network. She is passionate about female empowerment and social entrepreneurship as avenues for driving social change.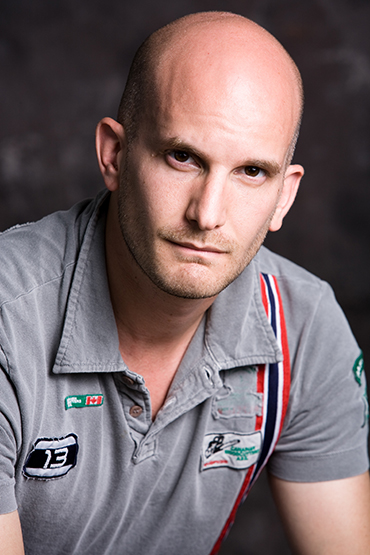 Leon Logothetis '99
Founder, Leon Logothetis
Leon Logothetis is a global adventurer, motivational speaker, and philanthropist. It wasn't always that way. He used to be a broker in the city of London, where he felt uninspired and chronically depressed. He gave it all up for a life on the road. This radical life change was inspired by the inspirational movie, "The Motorcycle Diaries."
Logothetis has visited more than 90 countries and traveled to every continent.
His show, "The Kindness Diaries" is streaming on Netflix. His books, Amazing Adventures of a Nobody and The Kindness Diaries and Live, Love, Explore: Discover the Way of the Traveler a Roadmap to the Life You Were Meant to Live, published by Readers Digest, are in stores now.
Alumni Entrepreneur Hall of Fame
Thursday, April 13, 2017
Full Ceremony Video: Celebrating Achievements in Entrepreneurial Thought & Action®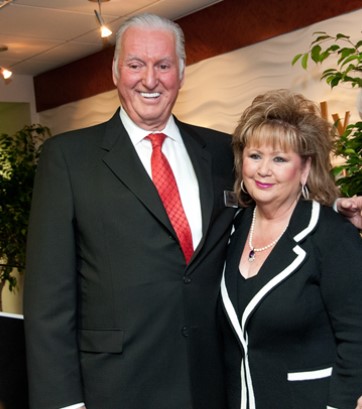 Thomas W. Cunnington MBA'63 and Laurie Cunnington
Partners, Cunnington & Cunnington
Thomas W. Cunnington is the chief executive officer of Cunnington & Cunnington, a consulting firm based in Bloomfield Hills, Michigan. Prior to this, he was CEO of Ward Williston Oil Company. WW is an independent exploration and production company whose footprint is in the Bakken play of North Dakota. Under his leadership, the company was in the top 16 percent of oil producers in ND. He led the company into a successful sale in 2013.
In the 1980s, Cunnington was the CEO of Cyton Corporation, a company he founded that was involved in successful building development in Michigan. At that time, he developed medical complexes, shopping centers, and office parks. He successfully sold this company in the late 1980s.
In the mid-1970s, Cunnington started World Computer Corporation. He was the founder and CEO of this national firm. World Computer was the largest provider of turnkey systems for the credit union industry. This company was acquired by a national conglomerate under his leadership.
Cunnington served President George Bush as a member of his Presidential Transition Team. He serves on the board of various organizations. He is a trustee of Detroit Country Day School. He is a former chairman of the Michigan National Multiple Sclerosis Society. He is a board member of JAM, a relief organization working in Africa. His philanthropy work extends to orphanages, building food factories, drilling water wells, and medical clinics in developing countries. He is involved in a program working with people displaced by the Syrian war. He is actively working in Mozambique, Uganda, Sri Lanka, as well as programs in the USA, mentoring and educating young people.
He was honored in 2016 with the Distinguished Business Award from Northwood University. He was honored by Women of Tomorrow for his work with their Humanitarian Legacy Builder Award.
Cunnington earned his MBA from Babson College and served our country as a captain in the United States Army.
Laurie Cunnington is a partner with Cunnington and Cunnington, a consulting firm specializing in midsize energy projects. Formerly, she was president of Ward Williston Oil Company, a midsize oil exploration company, serving since 1990. Prior to this, she was an executive with Cyton Corporation, a development firm, building and maintaining shopping centers, industrial parks, and medical building. Her first startup was at Corporate Search, a national staffing and personnel consulting firm specializing in the computer field.
She holds board positions at Harvard University, J.F. Kennedy School of Government, Women's Leadership Board, Oakland Family Services, and Women of Tomorrow, and former board positions at Opportunity International and executive committee of JAM, an African relief organization.
She is a member of The Committee of 200, Clinton Global Initiative, and Petroleum Council; a judge for the Winning Women program for Ernst & Young; a former judge for the Ernst & Young Entrepreneur of the Year Award; and a member of UN Women.
Her philanthropic work includes programs supporting education, mentoring, microfinance, and relief work in the USA, as well as developing countries. She is working in Rwanda, Mozambique, Sudan, Uganda, and Jordan.
Cunnington was honored by Ernst & Young with the Entrepreneur of the Year Award. She received the Top Woman Owned Business Award and the Top Women Owned Businesses in America by DiversityBusiness.com. She was honored as Woman of the Month by WomenOf.Com. She was the featured story in Oil & Gas Financial Journal and honored by DBusiness Powered by Detroit Women. Chosen by The Wall Street Journal for its female leaders network, she was given the Distinguished Women award in 2014. She was honored in 2016 by Women of Tomorrow with their Humanitarian Legacy Builder Award.
She is a graduate of Wayne State University.
---
Rising Stars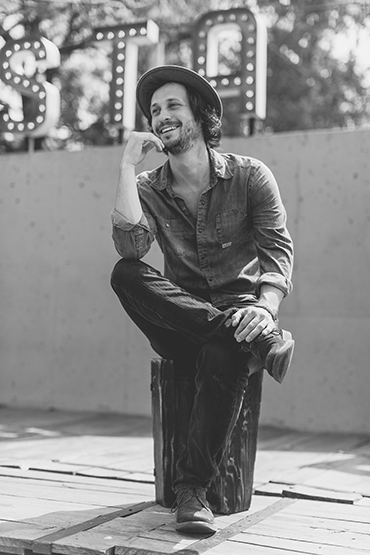 Jamie Kent '09
Touring Musician and Founder, Road Dog Music Group
One might say the future of Jamie Kent looks quite promising. He was named by RollingStone.com and The Huffington Post as an Artist You Need To Know, and dubbed a rising country star by Fox & Friends. Drawing on influences from modern country rock artists such as Jason Isbell and Will Hoge, as well as paying tribute to classic greats Bob Dylan and Tom Petty, Kent's perfectly mellifluous tunes are roll-the-windows-down, soak-up-some-sun kind of good. Kent has no fear of hard work, playing more than 200 shows a year, including tours with Huey Lewis & The News, The Doobie Brothers, America, Brothers Osborne, Brandy Clark, Marc Broussard, and multiple showcases at the South by Southwest Music Festival. Kent is supported by The Collective, a concept he formed while at Babson, led by an amazing grassroots group of fans who help advise and fund his career in exchange for access to exclusive music, merchandise, and votes in the major decisions he makes. He's officially endorsed by Durango Boots, Gibson Guitars, BOSE, and Telefunken Microphones, and his new album, "All American Mutt," debuted at No. 16 on the Billboard Top Country Albums Chart. Landing in between Luke Bryan and Dolly Parton, Kent was the only independent artist to break into the Top 20.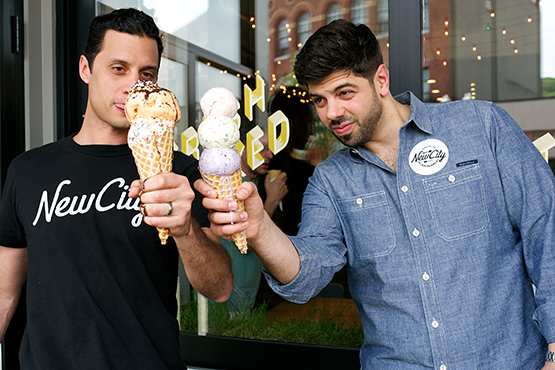 Karim El-Gamal MBA'11 and Michael Kasseris MBA'11
Co-owners, Rail Trail Flatbread and New City Microcreamery
Karim El-Gamal MBA'11: "My first career out of college was in music. I was the founder, manager, and drummer of a touring rock band full time for three years. It was there that I learned the most valuable lessons in business and life that have ultimately led me to want to be my own boss again. After music, I was really excited about real estate and so I moved to Dubai to take part in the fast growth happening there. While working there, a client of mine recruited me to join his growing home theater business and be the manager of a new branch he was starting. While struggling through the economic crash for two years, I decided to sharpen my entrepreneurial business skills from the top entrepreneurship MBA program in the world at Babson College in Wellesley, and then pursue my lifelong dream of starting my own restaurant, which I have fulfilled with Rail Trail Flatbread Co. in 2012 and the New City Microcreamery this past May. Now I wish to expand on the model we have built with sustainable businesses that are engrained in the local economy where they reside."
Michael Kasseris MBA'11: "My career has been almost entirely in finance. After graduating undergrad, I helped my father open Theo's Pizzeria and Grille in Weston, MA, and was the primary manager there for over a year. My father pushed me to leave the business and use my degree, so I then worked in mutual funds for two major financial institutions, Fidelity Investments and J.P. Morgan. The impersonal culture in the finance world did not suit me and I decided that if I was going to work in finance, I was going to help those who really needed it. So I joined Kiva.org, a microfinance institution that makes microloans to people in poverty living in the third world. For this job, I had to work in rural areas outside of Hanoi, Vietnam. It was there that I met friends with MBAs and got inspired to pursue my own. Having opened Rail Trail Flatbread Co. and the New City Microcreamery, I have fulfilled part of my dream to own my own business and I want to continue to build on this momentum and make Hudson, MA, a destination for foodies far and wide."
Abby Speicher Carroll MBA'15
Co-founder, DARTdrones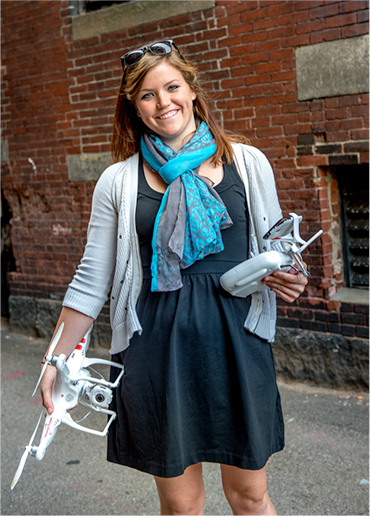 Abby Speicher Carroll is a 2015 Babson MBA graduate and the co-founder and CEO of DARTdrones Flight School. DARTdrones is the national leader in drone training and consultations. With more than 45 flight instructors throughout the United States, DARTdrones trains companies, police departments, fire departments, government entities, and beginner drone operators how to become a safe and licensed drone pilot. She started her first company when she was 17, and graduated from Babson with the Entrepreneurship Award and the Sorenson Scholarship, and was the winner of Babson's 2015 BETA Challenge Competition.
Alumni Entrepreneur Hall of Fame
Wednesday, April 13, 2016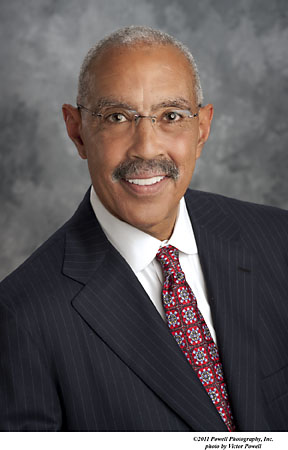 Eric Johnson
President, CEO, Baldwin Richardson Foods
Eric G. Johnson is the president and Chief Executive Officer of Baldwin Richardson Foods, one of the largest African-American owned businesses in the food industry. With more than 290 employees and $194 million in sales, the company is headquartered in Oakbrook Terrace, Illinois and has manufacturing facilities located in Macedon and Williamson, New York.
Baldwin Richardson Foods is a leading manufacturer of custom food and beverage ingredients for global brands including McDonald's, Dunkin' Donuts, Kellogg's, General Mills, and PepsiCo. The company serves the industrial, foodservice, private label and retail market segments as well as producing and distributing its own national and regional branded retail products.
Following in his father's footsteps, in 1989 Mr. Johnson became the Chief Executive Officer of Johnson Products Company, the nation's first African-American owned publicly traded company. In 1991, the Johnson Products Company was the 7th best performing stock on the American Stock Exchange and earned the American Management Associations' Turnaround of the Year Award for that year.
A second generation entrepreneur, Mr. Johnson purchased the Baldwin Ice Cream Company in 1992, a small ice cream brand with a longstanding history in Chicago, Illinois dating back to 1921. Over the next several years, he expanded the distribution and sales of the company. Baldwin Richardson Foods was created in 1997 with the acquisition of Richardson Foods from the Quaker Oats Company. The company produces Nance's Mustard and Condiments, Mrs. Richardson's dessert toppings and liquid products for the McDonald's Corporation.
In 2001, Baldwin Richardson Foods became the sole supplier of fillings for the Kellogg Company's Nutri-Grain cereal bars for North America. The acquisition of the Industrial Products Division of The J.M. Smucker Company occurred in 2005 and expanded the company's customer base within industrial products.
The company been recognized as a best-in-class supplier over the years by many of its customers such as:
Kellogg's Gold Award 2015
Kellogg's Diamond Supplier Diversity Award 2015
Kellogg's Silver Supplier Award 2014
McDonald's System First Award 2014
General Mills Supplier Summit Collaboration Champion Award 2014
General Mills Supplier Diversity Grow & Inspire Award 2014
Baldwin Richardson Foods has a strong commitment to supporting the community and organizations that focus on children and education. The company won the Ronald McDonald House Charities' Loving Hands Award in 2008. In response to the 2010 earthquake in Haiti, the company teamed up with PRODEV to build schools and facility buildings crucial to the country's educational system. In 2008, the company began the Baldwin Richardson Foods Scholars Programs, an annual full, four-year scholarship award to Babson College, the world leader in entrepreneurship education.
Mr. Johnson received his Bachelor of Arts and Science degree from Babson College in 1972 and attended the University of Chicago, Graduate School of Business as a Master's Degree Candidate. He was awarded the Ronald McDonald House Charities' Crystal Heart Award in 2011, the McDonald's National Black Owner Operator Association (NBMOA) Lee Dunham Visionary Award in 2012 and McDonald's System First Award in 2014.
He serves as a member of the board of directors of SUPERVALU and Lincoln National Corporation, where he chairs the Finance committee. He also serves on the board of trustees for Babson College and the Urban League of Rochester.
Mr. Johnson is the father of four children, one of whom is John E. Johnson, a Babson graduate from the class 2008.
---
Rising Stars
Alex Debelov '10
Virool
Alex Moazed '10
Applico
Jamie Siminoff '99
Ring
Savitha Sridharan M'14
Orora Global
Alumni Entrepreneur Hall of Fame
Thursday, April 16, 2015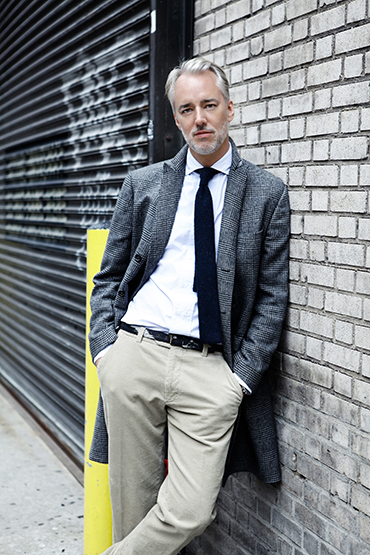 Michael H. Bastian '87
Founder/Creative Director, MICHAEL BASTIAN
Michael H. Bastian '87 is a luxury American menswear designer born in Lyons, New York, a small upstate town near Lake Ontario. Upon graduating from Babson College in Wellesley, Massachusetts, he moved to Manhattan, taking his first job as an assistant buyer at Abraham & Strauss. Subsequently taking on roles of increasing acclaim at world-renowned institutions—Sotheby's, Tiffany & Co., Ralph Lauren—Bastian was appointed as Men's Fashion Director at Bergdorf Goodman in 2000. It was during his five-year tenure there that he was inspired to introduce his eponymous line, MICHAEL BASTIAN.
"Through the process of setting the men's fashion direction for Bergdorf Goodman, it became increasingly clear to me that there was a real need for a new American voice in the men's designer world—something modern and luxurious, but also a little broken down and familiar. I start with something perfectly designed and executed, then spend a lot of time knocking the edge off of that perfection."
In 2007, his first full year in business, Bastian was named the CFDA's Newcomer Menswear Designer of the Year.
Partnering with global lifestyle brand GANT in the fall of 2010, Bastian agreed to helm a fully-realized collection of men's and women's ready-to-wear as well as eyewear and watches that took his name, GANT by Michael Bastian. In its second full season, the collection earned Bastian the nod as one of GQ Magazine's six finalists in the running to be selected "Best New Menswear Designer in America." Over the course of nine collections, GANT by Michael Bastian earned worldwide popularity—re-invigorating the classic American brand—and burnished Michael's own credentials as one of the most important influencers in menswear.
In the summer of 2013, MICHAEL BASTIAN collaborated with global retailer Uniqlo to create a line of limited edition polo shirts, under the label "Uniqlo X Michael Bastian." The instant and overwhelming success of the line led to the release of a second capsule the following spring, this time including children's polos. Other licenses and partnerships have included jewelry with George Frost—George Frost X MICHAEL BASTIAN—leather bags and accessories with Frank Clegg, hats with Eugenia Kim—Mr. Kim for MICHAEL BASTIAN, and shoes with Stubbs & Wootton.
Always on the leading edge, Michael Bastian introduced the MB Chronowing in the fall of 2014, a handsome smartwatch of his design, engineered by Hewlett-Packard. Both the classic and limited editions launched exclusively on Gilt Groupe and sold out shortly after their debut.
Nominated for four consecutive years from 2008–2011 as a finalist for the CFDA's Menswear Designer of the Year Award, Bastian claimed victory in 2011 and earned yet another nomination in 2013.
Now in its ninth year, MICHAEL BASTIAN is carried across the world in North America, Europe, Asia, Canada and the Middle East.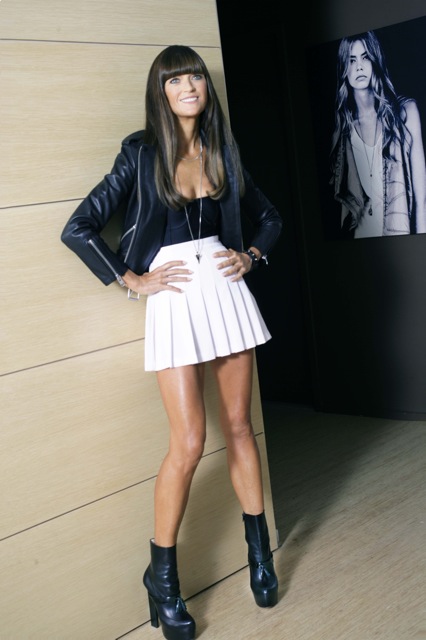 Ruthie A. Davis MBA'93
Founder/President/Creative Director, RUTHIE DAVIS
Challenging convention, Ruthie Davis rewrites the rules governing modern elegance and glamour—avant-garde yet wearable, feminine but unfussy, modern but never cold, her footwear designs skillfully manage a unique fusion of luxury and youthful sensuality. As a New York City resident and Designer and President of her eponymous label, she understands how to create shoes modern women covet.
Ruthie earned her Bachelor's degree in English and Visual Arts from Bowdoin College. She went on to earn her MBA in Entrepreneurship from Babson's Olin Graduate School of Business, with the intention of someday forging an independent fashion label of her own. Ruthie then honed her design and marketing skills by holding executive positions at Reebok, UGG Australia and Tommy Hilfiger before launching RUTHIE DAVIS in 2006.
Designed in New York and handcrafted in Italy, Ruthie Davis is renowned for her architectural shapes, luxurious mix of materials, uncompromising quality and vivid color palette. The RUTHIE DAVIS brand is sold in top-tier retail establishments worldwide including Bergdorf Goodman, Neiman Marcus, Amazon, Bloomingdales, Fred Segal, Harvey Nichols, Luisa Via Roma, and 10 Corso Como. In January 2014, she launched her own global ecommerce store on ruthiedavis.com. In 2016, Ruthie plans to open the first Flagship Ruthie Davis Store in New York City.
RUTHIE DAVIS is a top choice of celebrities and fashion tastemakers including iconic performers Beyoncé, Lady Gaga, and Jennifer Lopez; A-list celebrities Halle Berry, Sofia Vergara, and Shailene Woodley; supermodels Joan Smalls and Karolina Kurkova; and young Hollywood stars Emma Roberts, Zendaya Coleman and Demi Lovato. Her designs have been featured in New York Fashion Week runway presentations by Alice + Olivia, Dennis Basso, David Meister and Doo Ri among others. Recently, Ruthie collaborated with menswear designer and animal activist John Bartlett on the launch of her first vegan shoe line, as well as Daniel Silver and Steven Cox of Duckie Brown for their debut women's fall 2014 collection at New York Fashion Week. Beginning in 2013, Ruthie has been collaborating with Lady Gaga on custom shoes for the pop star.
In April 2015, Ruthie will be a recipient of Babson's "Entrepreneur Hall of Fame" award, alongside menswear designer Michael Bastian, for her many achievements as an entrepreneur and leader in the fashion industry. In 2014, Ruthie was the only footwear designer to be accepted into the CFDA (Council of Fashion Designers of America). Additionally, Ruthie was named the 2014 "Footwear Designer of the Year" by AAFA (American Apparel & Footwear Association) at their annual American Image Awards. In 2013, Ruthie was distinguished as one of Goldman Sachs' "100 Most Intriguing Entrepreneurs," one of Footwear News' "20 Directional Design Stars" in 2013 and 2014, and one of Vogue Italia's "Vogue Talents." Currently, the Ruthie Davis story is the first chapter in the top seller "Motivation" book titled, Life Outside The Box, by Marilyn Wilson.
Ruthie serves as a television fashion expert with regular spots on Bravo, E!, Bloomberg, CNBC, Fox News, and NBC among others. Ruthie consistently dedicates time to mentoring emerging designers and entrepreneurs. Whether it be teaching a course at FIT, or lecturing at MIT's Sloan School of Business, her message is always clear, "Find your passion, work hard, live your dreams."
---
Rising Stars
Gautam Gupta '07 and Ken Chen '06
NatureBox
Andrew Heath M'12 and David Heath '05
Bombas
Niari Keverian M'12
Zoos Greek Iced Tea
Esmeralda Lambert M'11 and Matthew Lambert M'11
Esmeralda Lambert
Connell McGill '08 and Pavel Khodorkovsky '07
Enertiv
Polina Raygorodskaya '08
Wanderu
Alumni Entrepreneur Hall of Fame
Friday, October 19, 2012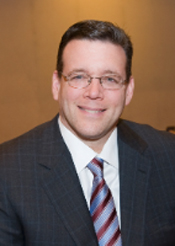 Jeffrey Brown '86
Founder, President and CEO, Brown's Super Stores, Inc.
Jeffrey Brown '86 is the founder, president, and CEO of Brown's Super Stores Inc., a 10-store supermarket chain trading under the ShopRite banner. Brown's Super Stores was recognized as one of "The Best Places to Work" multiple years in a row by the Philadelphia Business Journal and has received recognition as a top employer in the region from The Philadelphia Inquirer, Philadelphia Daily News, and NJBIZ.
Brown is an officer and director of Wakefern Food Corporation, the marketing and distribution arm for ShopRite, as well as the chairman of Wakefern's strategic planning capitalization effort and insurance committee. He also is an officer and member of the board of directors of the Pennsylvania Food Merchants, a director of the New Jersey Food Council, and an adviser to the chancellor of Rutgers University (Camden).
Brown was recognized by the National Grocers Association as the 2010 recipient of the Thomas K. Zaucha Entrepreneurial Excellence Award, a top national honor in the grocery industry. He was chosen as a guest of First Lady Michelle Obama at President Obama's 2010 State of the Union address, and he also is interviewed frequently by the media for his expertise in solving the food desert crisis.
Additionally, he is the founder and chairman of UpLift Solutions, a 501(c)(3) national nonprofit organization that supports food businesses, government, and nonprofits to create sustainable environments for underserved communities.
Brown earned his Bachelor of Science degree in entrepreneurial studies from Babson College in 1986. He is married to Sandy Brown, and is the father of four sons.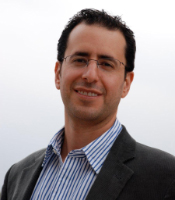 Alberto Perlman '98
Co-Founder & Chief Executive Officer, Zumba Fitness LLC
Alberto Perlman '98 is the chief executive officer and co-founder of Zumba Fitness, LLC, the largest branded fitness program in the world. The global lifestyle brand fuses fitness, entertainment, and culture into a dance-party experience and has more than 14 million weekly participants in 150 countries. Perlman oversees day-to-day operations, manages brand and product development, and negotiates strategic partnerships with fitness clubs and organizations around the world.
Celebrating its 10th anniversary in 2011, the Zumba® program has grown from a single class taught in a Miami gym into a global movement. Under Perlman's leadership, the company has experienced a tenfold growth rate in the past three years, developing into a multifaceted brand that offers a unique and popular fitness program and continuing education program allowing fitness instructors to deliver Zumba to the widest possible audience. The Zumba Fitness business model includes an education and membership program (ZIN™), an extensive clothing line, DVDs (with more than 12 million copies sold), video games (8 million sold), Fitness-Concert™ events and a lifestyle magazine.
Previously, Perlman was founder and CEO of Spydre Labs, an Internet incubator. Perlman also worked as a consultant for the Mitchell Madison Group. His commitment to community service spans the world. His Zumbathon charity campaigns have raised more than $3 million globally. He also serves on the board of the Soccer for Peace Foundation.
He earned his bachelor's degree in business from Babson College, where he graduated Summa Cum Laude. Originally from Bogota, Colombia, he now resides with his family in Miami.
---
Rising Stars
Jalila Bouchareb '08
Amal Oils
Jonathan Feinman M'10
InnerCity Weightlifting
Sara Gragnolati M'10
Cocomama Foods
Jacquelyn Graham '09
Emma Graham Designs
Joseph Lekach '09
Dream Water
Miha Mikek M'06
Celtra
Tavinder Phull M'06
Rhoost
Michael Salguero M'09
CustomMade
Alumni Entrepreneur Hall of Fame
Friday, October 14, 2011
Full Ceremony Video: Babson College 2011 Alumni Entrepreneur Hall of Fame Dinner
Mir Ibrahim Rahman '00
Co-founder and CEO, GEO TV Network
Mir Ibrahim Rahman '00 is co-founder and CEO of GEO TV Network, Pakistan's most popular and largest media brand. A former Goldman Sachs investment banker, specializing in media and telecom, Mir has overseen the launch and growth of GEO from a five-member operation out of a hotel to a 2,500+ strong South Asian content producer and broadcaster with 10 channels globally. The scion of Pakistan's most prominent media family, Jang Group, Rahman had an early exposure to media. According to Rahman, GEO's mission is "to create an enabling platform for thinking and questioning in Pakistan." The New York Times has noted that "GEO has changed the media landscape" of the country.
GEO has received the National Association of Broadcaster's International Excellence Award. The award, given to the channel that has had the most impact in its community, points to GEO's contribution in some of the most innovative, creative and exposing programming created in Pakistan.
Rahman graduated summa cum laude with honors from Babson College in economics, finance, and entrepreneurship in 2000, and co-founded GEO by age 25. While at Babson, he was a John H. Muller Business Plan Prize finalist and won The Wall Street Journal Award.
Recently, Rahman took a sabbatical and earned his master's degree in political administration from Harvard University, where he became the first Muslim (and second South Asian) to receive the Robert F. Kennedy Award for Excellence in Public Service from the Kennedy School of Government. The award recognized his and his team's contribution in the historical lawyers movement that brought independent judiciary to Pakistan, a historical peace campaign between India and Pakistan, and other groundbreaking work that helps to overcome the differences in religion, culture, and ethnicity.
Rahman is a World Economic Forum's Young Global Leader for 2011, the youngest member of the Young Presidents Organization in Pakistan, and a founding director of Mir Khalil ur Rahman Foundation, an NGO that raised more than 17 million dollars for the devastating flood in the beginning of 2011. In addition to his responsibilities at the TV Network, Rahman also has started Pakistan's largest record label, as well as GEO Films. GEO Films' second project, Bol, launched in mid-2011—about women and minority rights—has broken Pakistan's box-office record. The previous record was held by GEO's first film, In the Name of God, a film about difference between fundamentals and fundamentalism.
Mir Ibrahim Rahman '00 Presentation: Babson College 2011 Alumni Entrepreneur Hall of Fame Dinner
Stephen Spinelli Jr. MBA'92, PhD
President, Philadelphia University
Stephen Spinelli Jr. MBA'92, PhD, became president of Philadelphia University on September 1, 2007, and has many years of leadership experience in academia and business. Under his leadership, Philadelphia University is implementing a bold strategic plan to bolster the university's position as a transformative force in professional higher education through an innovative curriculum based on transdisciplinary, active, and real-world learning that is infused with the liberal arts.
Previously, Spinelli held a variety of leadership positions at Babson College in Wellesley, Massachusetts, including vice provost for entrepreneurship and global management, chair of the entrepreneurship division, and director of The Arthur M. Blank Center for Entrepreneurship. As vice provost, Spinelli was instrumental in strengthening and growing important initiatives, including the Global Entrepreneurship Monitor, the world's largest collaborative research project studying entrepreneurship.
Spinelli's work has appeared in journals such as the Journal of Business Venturing, British Management Journal, and Frontiers of Entrepreneurship. He also has been featured in such popular press as the The Wall Street Journal, Financial Times, The Boston Globe, and Entrepreneur magazine. He has authored numerous business cases and co-authored the books Business Plans That Work, Franchising: Pathway to Wealth Creation, How to Raise Capital, Never Bet the Farm, Entrepreneurship: The Engine of Growth, and New Venture Creation for the 21st Century.
Spinelli has consulted for major corporations such as Fidelity Investments, Intel Corporation, IBM, and Allied Domecq. He has served in leadership roles for a number of community, business, and professional associations and, as a professor, has been dedicated to his students, providing countless hours of mentoring, coaching, and support to those studying the entrepreneurial process.
Spinelli co-founded Jiffy Lube International and was chairman and CEO of the American Oil Change Corporation, helping to pioneer the quick lube industry nationwide and turning Jiffy Lube into the nation's dominant competitor with more than 1,000 service centers.
Spinelli earned his PhD in economics from The Management School, Imperial College, University of London, his MBA from Babson College, and his BA in economics from McDaniel College.
Stephen Spinelli Jr. MBA'92, PhD Presentation: Babson College 2011 Alumni Entrepreneur Hall of Fame Dinner
---
Rising Stars
Rich Bottner '07
Intern Bridge
Jill Cartwright M'07
GoGaga
Seth Ginsberg '03
Global Healthy Living Foundation
Jason Jacobs M'05
Runkeeper
Christine Mosholder M'03
The Furniture Trust
JB Schneider M'05 and Antonio Turco-Rivas M'05
P'Kolino
Amma Sefa-Dedeh M'09
One Hen
Alumni Entrepreneur Hall of Fame
Friday, October 15, 2010
Full Ceremony Video: Babson College 2010 Alumni Entrepreneur Hall of Fame Dinner
Deborah De Santis '85
President and CEO, Corporation for Supportive Housing (CSH)
Deborah De Santis '85 became president and CEO of the Corporation for Supportive Housing (CSH) in January 2007; she had joined the nonprofit organization in 2003 as director of CSH's New Jersey program. A national organization, CSH helps communities throughout the country create permanent affordable housing with services that prevent and end homelessness. During her tenure, CSH surpassed the halfway mark in its goal to create 150,000 new units of supportive housing throughout the United States.
In addition to her work with CSH, De Santis is a member of the Steering Committee of Funder's Together, a network that supports effective grantmaking to end homelessness, as well as a board member of Real Estate Advisory & Development Services (READS), a nonprofit that builds sustainable communities through innovative real estate development.
Deborah De Santis '85 Presentation: Babson College 2010 Alumni Entrepreneur Hall of Fame Dinner
William (Bill) D. Green '76, M'77, H'07
Chairman and CEO, Accenture
William (Bill) D. Green '76, M'77, H'07 is chairman and CEO of Accenture, a $21.6 billion management consulting, technology services, and outsourcing company with approximately 204,000 people serving clients in more than 120 countries. In addition to chairing the board of directors, Green is responsible for managing the company, formulating and executing long-term strategies, and interacting with clients, employees, investors, and other stakeholders. Green is Accenture's primary decision maker and policymaker, setting the tone for the company's values, ethics, and culture. He has served on Accenture's board of directors since its inception in 2001.
Mr. Green joined Accenture in 1977 and became a partner in 1986. He attended Dean College and is a member of its Board of Trustees. He received a bachelor of science degree in economics and a master of business administration from Babson College, as well as an honorary doctor of laws.
William (Bill) D. Green '76, M'77, H'07 Presentation: Babson College 2010 Alumni Entrepreneur Hall of Fame Dinner
---
Rising Stars
Romney Evans M'06 and Jessica Murphy M'06
My True Fit
Matt Lauzon '07
Gemvara
Morgen Newman '06 and Jeff Avallon '06
IdeaPaint
Jim Poss M'03
Big Belly Solar
Megan Shea M'09
RetireLife
Alumni Entrepreneur Hall of Fame
Friday, October 16, 2009
Matthew R. Coffin '90
Internet Entrepreneur, Early-stage Investor
Matthew R. Coffin '90 is an Internet entrepreneur and early-stage investor. He was the CEO and founder of Lower MyBills.com, which was sold to Experian for $380 million. In addition to LowerMyBills.com, he was president of Experian Online Customer Acquisition Services and the incubator-like Experian Interactive Innovation Center. Coffin was an Ernst & Young Entrepreneur of the Year award winner in 2007, and was Southern California Entrepreneur of the Year in 2006. Current investments include Rubicon Project, Demand Media, Mahalo, eBureau, InAdco, and Hautelook.
Alumni Entrepreneur Hall of Fame
Friday, October 17, 2008
Jonathan Carson '79
Chairman and CEO, cMarket Network

Jonathan Carson '79 is a "serial social entrepreneur." He is chairman and CEO of cMarket Network, a provider of online auction services for the nonprofit community. Clients include nonprofits in the arts, health care, faith-based, and education sectors. Prior to cMarket, he was the co-founder of Family Education Network, which helped school systems build their websites. In 1983, he wrote Making College Pay: How to Earn Money While You're Still in School (Addison-Wesley).
Robert J. Davis M'85
Managing General Partner, Highland Capital Partners
Robert J. Davis M'85 is a managing general partner at Highland Capital Partners. He is the best-selling author of Speed is Life: Street Smart Lessons from the Front Lines of Business (Currency). Prior to joining Highland, Davis served as the chief executive officer of Terra Lycos. Before the October 2000 combination of Terra and Lycos, he was president and chief executive officer of Lycos Inc. from its inception in 1995. Davis is a member of Babson's Academy of Distinguished Entrepreneurs.
Deborah DiSanzo M'89
CEO, Philips Healthcare Informatics, and Executive Team Member, Philips Healthcare

Deborah DiSanzo M'89 is CEO of Philips Healthcare Informatics and a member of Philips Healthcare's executive team. She formerly served as senior vice president and general manager of Philips Healthcare's Patient Monitoring business, and before that she oversaw growth and operations for the Cardiac Resuscitation Solutions and Cardiac Care Systems businesses. At Cardiac Resuscitation Solutions, DiSanzo was instrumental in launching the HeartStart Home Defibrillator.
Evolution of the Alumni Entrepreneur Awards
Rising Star entrepreneurs have been honored in addition to the Alumni Entrepreneur Hall of Fame recipients at Babson starting in 2010 as part of the awards ceremony. These individuals have founded or co-founded businesses that are less than 10 years old, are making an impact in their marketplace, and are generating media attention.
In 2016, in recognition of the diverse, noteworthy achievements of alumni and student entrepreneurs at various entrepreneurial stages—Alumni Entrepreneur Hall of Fame, Rising Star, and B.E.T.A. Challenge®—Babson rebranded this signature, institutional event to Celebrating Achievements in Entrepreneurial Thought & Action®.
In 2017, the recognition of the Alumni Entrepreneur Hall of Fame and Rising Star honoree components of Celebrating Achievements in Entrepreneurial Thought & Action® gala event was transitioned to Back to Babson weekend to capitalize on alumni presence on campus. With this change, the awards celebration focused exclusively on honoring the entrepreneurial achievements of alumni, and, therefore, in 2018, the ceremony was rebranded as the Alumni Entrepreneur Awards.