Lauri Union
Nulsen Family Executive Director, Bertarelli Institute for Family Entrepreneurship
Lauri Union comes to Babson with extensive experience both in family business leadership and entrepreneurship through organizational transformation. At the age of 27, she became president and CEO of her family business, Union Corrugating Company, a deeply troubled manufacturer of building products. Union grew the company significantly and led it to become an industry leader, remaining on the board after a private equity sale. Her work at Union Corrugating is featured in two Harvard Business School cases. She also led the turnaround of a large family business in the food industry from severe distress to stability and profitability in just 12 months. As an Entrepreneur in Residence at Harvard Business School, Union worked with students across the university.
Union is an active volunteer. In her role as president of the board of the Solomon Schechter Day School of Greater Boston, she led the school through a time of existential crisis, creating an innovative new strategic vision and installing the leadership needed to achieve it. Union also is a member of the Board of the Planned Parenthood League of MA and served as an elected member of Brookline Town Meeting.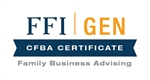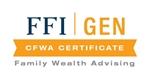 Union earned her BA in economics Magna Cum Laude from Princeton University as well her MBA from Harvard. She completed certificate programs in Marriage and Family Therapy and in Family Business Advising (FFI – CFBA). She also earned the FFI Certificate in Family Business and Wealth Advising.
Union began her career as a management consultant at Bain and Company, and is both a Wildacres and Acharai Leadership Fellow. Two years in a row (2021 and 2022), she was named a global "Top 100 Family Influencers" by Family Capital Publishing.
Union is a contributor of the book Teaching Entrepreneurship Volume Two (Elgar 2021), where she describes her approach of teaching family entrepreneurship through a live case study. She is also a co-author of several Family Entrepreneurship case studies, including Diunsa: An Entrepreneurial Family's Digital Response to COVID-19 which has been published in the journal Entrepreneurship Education and Pedagogy.