Message from the Executive Director Winter 2020
Eduardo's Family Entrepreneurship Journey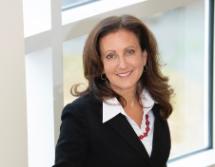 Who hasn't heard a family business story that goes something like this: Parent starts a very successful business and welcomes child to join the company. Parent and child clash and soon are hardly on speaking terms. Child leaves the business. Everyone is disappointed.
We all know that family business can be as challenging as it can be rewarding. The above scenario is most certainly not the outcome that any family desires, but far too often, some variation of it is what happens. And when it does, there is a loss of value creation opportunity, potential for family legacy and impact, and most importantly, degradation of close family relationships.
At Babson, we have created a suite of programs designed to unlock the capacity of families to create value together – economic value, social impact, and strong family relationships. The story of our recent MBA student, Eduardo, illustrates how we do this through our innovative Family Entrepreneurship Peer Forum program. (As Peer Forum conversations are confidential, this story has been disguised with the permission of the protagonist.)
Eduardo's father, Manuel, founded the family business, Mercado. A true self-made man, Manuel saved money after he graduated from high school and eventually purchased a small storefront. From that small beginning, he built Mercado into a retail chain consisting of 30 stores and employing over 2,000 people.
Manuel was proud that he was able to provide his son with the educational opportunities he never had. Eduardo reflected, "When I was in college, my father was my superhero - I admired him greatly for the success he achieved." After Eduardo received his undergraduate degree, Manuel eagerly welcomed him into the business. Eduardo arrived full of energy and with a set of fresh ideas fueled by his education and his next gen perspective. Unfortunately, the first year of working together was difficult for both Manuel and Eduardo. At Mercado, all roads led to Manuel. Manuel knew what the business needed and exactly what he wanted Eduardo to do. But Eduardo had different ideas – about how to train and keep employees, about the direction the business should take in an increasingly online retail world and more. Eduardo, in his youthful exuberance, pushed his ideas regularly, which irritated Manuel, who felt his son was distracting employees from the work they needed to do. Their mutual frustration at work bled into their home, where Eduardo still lived. Eduardo felt shut down. He was hurt and frustrated that his father didn't seem to want to listen to any of his ideas or give him the opportunity to demonstrate what he could contribute to the business. Finally, Eduardo decided to quit the business and take a job elsewhere. Manuel viewed Eduardo's departure from the business as a betrayal. Father and son were hardly speaking at the time Eduardo enrolled for his MBA at Babson.
Eduardo still wanted to work in the family business and hoped he would eventually lead it, but he was convinced he could not work with father. With this dilemma in mind, Eduardo jumped at the opportunity to join one of the IFE's new Family Entrepreneurship Peer Forums. In Peer Forum, a group of 8 students work with a Babson moderator to create a safe, lifetime confidential space in which they can each present a family entrepreneurship challenge they are facing and better understand how they want to proceed, through the shared life experience of the other students. In Eduardo's Peer Forum, he learned about how the other 7 students have struggled to navigate challenging conversations around family business with their parents. It was a revelation to realize he was far from alone and that while those conversations can seem hard to start, they are almost always worth having. Eduardo also learned important collaborative communication skills through the Peer Forum process, such as, asking questions with genuine curiosity and empathy rather than judgement, sharing personal experience vs giving advice, speaking from the "I" perspective and identifying your feelings, and being fully present in the conversation vs distracted by devices or other life demands. While at Babson, Eduardo developed an idea for a social impact start-up business that connected with Mercado's core operations, and he hoped he might start this as a division of his family's company. When Eduardo presented this idea to his father Manuel, Manuel liked it, but immediately said he would put a group of executives on it with no indication he would involve Eduardo. Eduardo concluded the only way he could create this startup would be as a completely separate business from the Mercado. Dejected again, Eduardo decided to present his dilemma around his relationship with his father and his business idea to his Peer Forum group.
In Peer Forum, each student makes at least one presentation per year. Students first meet with their Babson mentor to explore what they want to learn. Then, the student prepares a presentation that explores not just their business questions, but their family relationships, their feelings, and their life goals. Just preparing the presentation greatly helps the students to understand how they want to move forward and the shared experiences of the forum group provide much needed perspective. Eduardo, like so many students with a family business dilemma, had no one in his family or close friend group that he could discuss these issues openly with. He feared he would either say something hurtful that might get back to this father or receive advice shaded by the fact that the person he was talking with would be impacted in some way by his decision. Being able to speak openly about his personal situation and learn about the honest experiences of others was a uniquely valuable opportunity for Eduardo.
With Eduardo's stronger communication skills, deeper grounding in what he really wanted, and broader perspective from learning about the experiences of others in hand, he re-opened conversation with his father. Now, rather than reacting negatively to his father's initially cold response, Eduardo understood that his father was hurt about him leaving and was fearful that his lack of education would be exposed by his son with the Babson MBA. Eduardo now felt confident in expressing to his father his deep respect for him, his dream of leading the business someday, and his hope that his father would give him a chance to create the startup division in the company. Eduardo was able to explain why he left the business before. The Peer Forum experience helped Eduardo to see how he had contributed to their relationship problems. He took responsibility for his role and was able to explain to his father how he had grown. Affirmed, Manuel was able to see that there was in fact a path forward to achieve his dream of his son joining the business and eventually leading it. He quickly agreed that Eduardo could work on the start-up in the family business after graduation.
Nine months in, Eduardo reports that his relationship with his father, while not perfect, is stronger than ever. They can talk through problems without reacting with negative emotionality.
Eduardo commented, "Before I came to Babson, I did not have the courage to speak openly to my father, but through the Peer Forum process, I learned how to discuss different perspectives with my Dad. Now, we don't just have a good relationship - we are able to find synergies between what we each know and create value together."
Eduardo's start-up is showing early signs of success. The company's board recently voted to invest meaningfully in the initiative. Reflecting back on his time at Babson, Eduardo said, "I am very grateful to have studied at Babson and participated in the Peer Forum. What I learned is not just the normal stuff you learn at any university. Nobody teaches you how to have a working relationship with your Dad, but this is what I learned in Peer Forum. I feel I have learned how to be a better son and a better business person."