Dassault Systèmes Case Study
Babson helps us develop the strategic thinking we need to continue to challenge ourselves, discover new opportunities, and innovate into the future.
Gian Paolo Bassi
CEO, Dassault Systèmes SOLIDWORKS
When your business is developing virtual universes that transform the way products are designed, produced, and supported, ensuring that your employees possess a forward-thinking entrepreneurial mindset is crucial to sustainable growth and value creation.
Dassault Systèmes, "The 3DEXPERIENCE Company," is a world leader in 3D design software, 3D digital mock up, and product lifecycle management (PLM) solutions that serves of millions of users globally through its products. In order to stay ahead of the curve in the constantly changing science and technology field, Dassault Systèmes invests heavily not only in R&D, but in the value-added resellers and partner-success managers who help identify and pursue new opportunities for innovation and growth.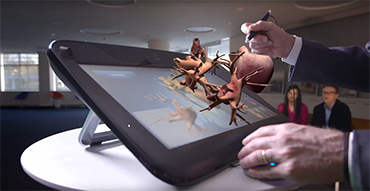 Enter BEEE.
Continuing to grow in such a rapidly changing industry requires Dassault Systèmes' business partners to think big and challenge themselves. Knowing this, Dassault Systèmes engaged us to create specialized programs for their reseller channel that would offer practical business insights while encouraging entrepreneurial action. Featuring sessions such as Capturing the Growth Opportunities and Strategic People Management, our programs are designed to give their resellers the tools and mindset necessary to create new levels of value.
The Bottom Line
As Dassault Systèmes expands its business in an increasingly complex and uncertain technological world, our action-based programs are helping their channel partners develop as leaders who drive results.