Advisory Board
Servane Delanoë-Gueguen, PhD
Dean of Faculty, TBS Education, France
Servane Delanoë-Gueguen is Dean of Faculty at TBS Education, where she has been a professor since 2010. At TBS Education, Servane co-founded the TBSeeds incubator and managed it for six years. She led the Strategy, Entrepreneurship and Innovation department from 2018 to 2021 and created several entrepreneurship tracks. SEMIS, a course she co-created, was awarded the 2020 Babson Collaborative Spotlight award. Servane's research interests focus on the early stages of entrepreneurship, and on entrepreneurial learning and pedagogy. In 2019, TBS Education became the first French business school to join the Babson Collaborative network.
Before joining the academic world, she worked for nine years at Goldman Sachs in Fixed Income Sales and Trading, and for two years on a startup project. She holds a PhD from the Open University in the UK and an MBA from McCombs School of Business, University of Texas at Austin in the U.S.
Marcelo Leporati, PhD
Associate Dean of International Relations and Research, EAE Business School, Spain
Marcelo Leporati teaches courses related to Supply Chain Management, Project Management and Financial Management in various graduate and undergraduate programs. His primary research interests are related to senior entrepreneurship and supply chain management.
Marcelo has more than 25 years of international professional experience working for various multinational companies, including Toyota Motor Corporation, McDonald's Corporation, Nestle and Starbucks Coffee Company in different managerial and leadership positions.
Marcelo has a Bachelor's Degree in Industrial Engineering and Master Degree in Supply Chain Management, both from Universidad de Belgrano. He also has an International MBA from Instituto de Empresa and a PhD in Finance from Universidad Complutense de Madrid.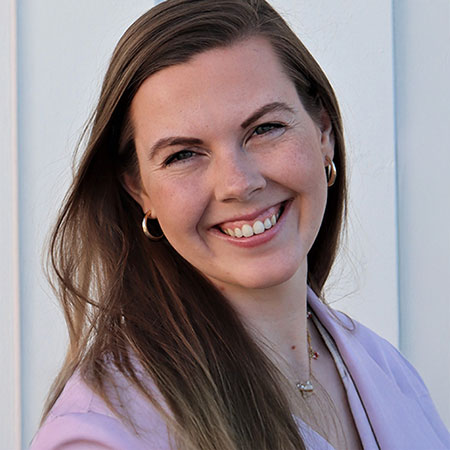 Iselin Kristine Mauseth Steira, PhD
Associate Professor of Entrepreneurship and Co-Director of the Engage Centre, Nord University, Norway
Iselin Kristine Mauseth Steira is an Associate Professor in Entrepreneurship at Nord University Business School. She holds a PhD in Business and a Master of Science in Business from Nord University. She is the co-director of Engage SFU – Centre for Engaged Education Through Entrepreneurship in Norway. Iselin is passionate about increasing the number of students with entrepreneurial skills and mindset and is involved in developing various educational initiatives for students and educators in entrepreneurship. She works with several externally financed projects related to the development of higher education and entrepreneurship education. She is also an active entrepreneurship education researcher and conducts research related to student's learning processes in entrepreneurship education and venture creation programs. Iselin is also the country vice-president of Norway in the European Council for Small Business and Entrepreneurship.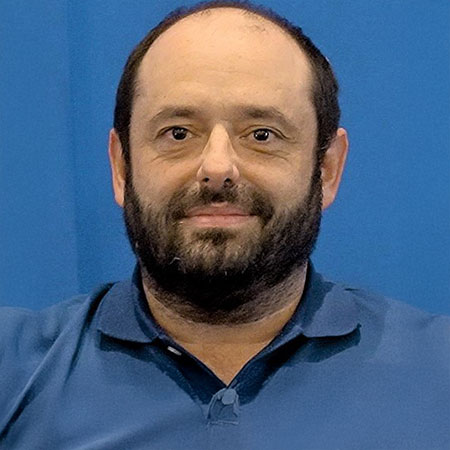 Carlos Varela
Director of Entrepreneurship and Public Responsibility, Universidad del Desarrollo, Chile
Carlos Varela is the Director of Entrepreneurship and Public Responsibility at UDD, a role that reinforces two areas of critical importance to the institution and in society. His responsibilities cover four main areas: Entrepreneurship: to be a methodological reference and coordinate programs for entrepreneurship support; Public Responsibility: to articulate PR initiatives within the university and make it outstanding; E+i Ecosystem: to coordinate and articulate UDD's internal ecosystem; and Program development: to promote a much more innovative university. Previously Carlos was the Director of Innovation in the Engineering School and the Director of Program Development in the Vice Presidency of Innovation and Development at UDD. Carlos earned his MSc in Engineering Management Systems at Columbia University and his BSc in engineering at UDD.
Wutnipong Warakraisawad, PhD
Dean, School of Entrepreneurship and Management, Bangkok University, Thailand
For over 20 years, Wutnipong has been teaching at a university in Thailand. His first role at Bangkok University was as Director of Administrative Affairs, after which he served for many years as Dean of the School of Information Technology. Wutnipong was a part of the team that founded Bangkok University's School of Entrepreneurship and Management (BUSEM) in 2014, in which he is now dean.
Wutnipong is passionate about entrepreneurship. He started a business in the IT industry in 2006, and since 2012 has been running the family business in the hotel and tourism industry with his wife.
Wutnipong is striving to make BUSEM the leader in entrepreneurship education in Thailand and Southeast Asia. He received his Master's degree in Computer Science from the Rochester Institute of Technology and his Ph.D. from the University of Wisconsin-Milwaukee.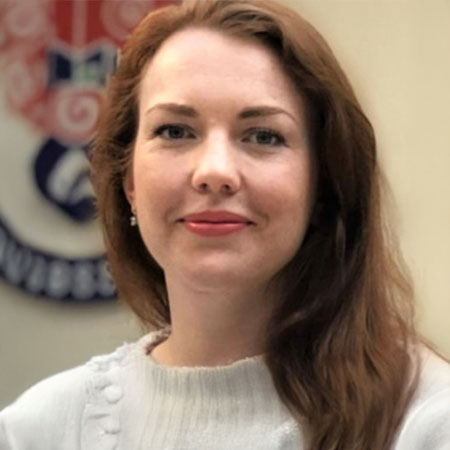 Ksenia Yuzhaninova Karadenizli
Executive Director of the School of Entrepreneurship and Innovation, Almaty Management University, Kazakhstan
Since 2014, Ksenia Yuzhaninova Karadenizli has been actively working at Almaty Management University (AlmaU), where she designs and runs experience-based programs and entrepreneurship ecosystems. As Executive Director of the School of Entrepreneurship and Innovation, Ksenia creates and fosters new ways of developing entrepreneurial education and fostering creative industries within Central Asia. She has a well-rounded knowledge of the entrepreneurial sphere and vast experience with successfully launched projects, through which she amalgamates practical knowledge with a thorough understanding of educational mechanisms. She holds a Master's degree in Public Policy from Tel Aviv University in Israel and a Bachelor's degree in Business Law. Currently, she is enrolled in an EMBA degree at Koç University in Turkey. Furthermore, she enhanced her knowledge and skills in a number of seminars and internships at such institutions as Technion – Israel Institute of Technology and Babson College. Ksenia is also a co-author of the chapter "Entrepreneurial Education and Youth Development in Central Asia" in the "Innovation in Global Entrepreneurship Education" research monograph (2021), a publication written and edited by Collaborative members.

Past Advisory Board Members
José Manuel Aguirre Guillén, MSc/MBA
Director of Strategic Alliances for Entrepreneurship, Tecnológico de Monterrey, Mexico
Helena Bouza, MBA
Head of International Relations, EDEM Escuela de Empresarios, Spain
Darshan Doshi MBA'13
Founding Director, Centre for Entrepreneurship and Innovation, FLAME University, India
Ayman Ismail, PhD
Abdul Latif Jameel Endowed Chair of Entrepreneurship, and Associate Professor, The American University in Cairo, Egypt
Carlos Rodrich, MSc
Professor of Innovation, Universidad de Piura, Peru
Maripier Tremblay, DBA
Full Professor of Entrepreneurship and Teaching Leadership Chair in Entrepreneurial Education, Université Laval, Canada