Meet the Staff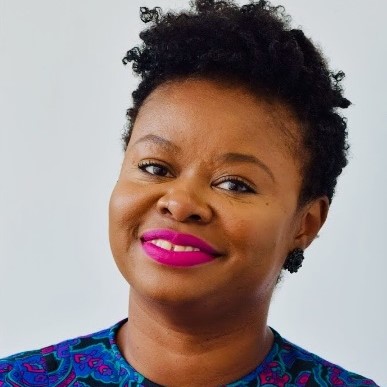 Denicia Ratley
Director of Religious & Spiritual Life
As the Director of Religious & Spiritual Life, Denicia supports various faith communities on campus, oversees a team of Chaplains and the daily operations of the Glavin Family Chapel. With a pastoral heart and passion for justice, she is intentional about creating spaces for religious diversity and tolerance.
Denicia is also a First Year Seminar Instructor where she facilitates classroom conversations and interactions around community engagement, microagressions and privilege. Her ability to understand and teach cross culturally, combined with a sense of humor and excitement, creates an environment for students to authentically learn and thrive. Denicia join Babson in 2016 as the Assistant Director of Faith, Reflection, and Chaplaincy. She has accompanied colleagues and students on Service Learning Immersion Trips to Indian River Florida, New Orleans, and Tanzania.
Denicia graduated from Gordon Conwell Theological Seminary with a MA in World Missions and Evangelism, concentrating on Cross Cultural Counseling, and a MA in Theology and Ethics. During her time in graduate school, she was the president of the Women Student Association and the Black Student Association. Denicia was a Pierce Fellow, which introduced her to contemplative practices and reflective tools. She completed her Overseas Mission Practicum in Tucson and Phoenix, Arizona, serving and assisting Muslim refugees from Sudan, Iraq and Turkey. This experience confirmed Denicia's passion for cross cultural experiences and interfaith dialogue. Denicia received a BA in Human Development and Family students and a minor in African American Studies at the University of North Carolina at Greensboro.
In her spare time, Denicia enjoys reading historical and current research around mass incarceration and racial disparities within the Black community as well as helping women find confidence in themselves by deconstructing beauty standards and apprehensions around makeup and natural hair.
Phone: 781-239-5969
Office: Glavin Family Chapel, Room 101
Darrell Hamilton
Protestant Chaplain
Darrell is an ordained Baptist minister. Darrell's ministry is centered on advancing diversity, inclusion, and advocacy for the vulnerable and marginalized as aspects of the Christian tradition to inspire our world toward greater justice and love for all people. Darrell is a graduate from Wake Forest School of Divinity where he received his Masters in Divinity in 2017. Darrell also has an undergraduate degree in Political Science from the University of Central Oklahoma.
Darrell's preaching, teaching, leadership, and community engagement is inspired by the principles and scholarship of James Cone, James Baldwin, Kelly Brown Douglas, and Jeremiah Wright, Jr., and the examples of Martin Luther King, Jr., William Barber, II, Otis Moss, III, and others. Darrell is the former Executive Minister for Operations and Resource Development at Middle Collegiate Church in New York. Prior he was the Pastor for Formation and Outreach at the First Baptist Church in Jamaica Plain, Program Director for City Mission Boston's Urban Pastoral Ministry Program, and held leadership positions with the Massachusetts Poor People's Campaign: A National Call for Moral Revival. Darrell's vision for ministry is to lead an intentional welcoming, affirming, and progressive Christian community, as he conspires to advance the economic, spiritual, and systemic liberation for all marginalized people.
Phone: 781-239-5969
Location: Glavin Family Chapel
Saddam Hammoudeh
Muslim Chaplain
With years of experience working as a Youth Director for a Muslim community, Saddam has a strong passion for supporting young adults in their spiritual journey. In addition to his experience working as a Youth Director for a Muslim community, he has also taught several business courses such as Entrepreneurship, Principles of Marketing, as well as Islamic Studies for both high school and undergraduate students. Saddam's diverse teaching background has allowed him to develop strong communication and mentorship skills.
His educational background includes a Master of Business Administration (MBA) with a concentration in Human Resources and Marketing Management, and a bachelor's degree in business administration from the University of Jordan. Saddam also had successful career as a Business Analyst, Project Consultant and Coordinator. This combination of education and professional experience has equipped him with the skills necessary to understand the unique challenges faced by students in a business setting.
As a chaplain, he is eager to provide support and guidance to the Muslim students at Babson and to create a welcoming and inclusive community. Saddam believes in making himself accessible and available to all students and finding ways to help and support them and their needs. With a deep love for my faith and a commitment to serving others, Saddam is excited to be working at Babson and making an impact on the community.
Saddam is a well-rounded individual with a variety of interests and experiences. In his free time, he enjoys playing soccer, swimming, and reading books. He also loves to go camping and explore the outdoors.
Phone: 781-239-5969
Location: Glavin Family Chapel