Programs for Your Family Business
Global Thought Leadership Partners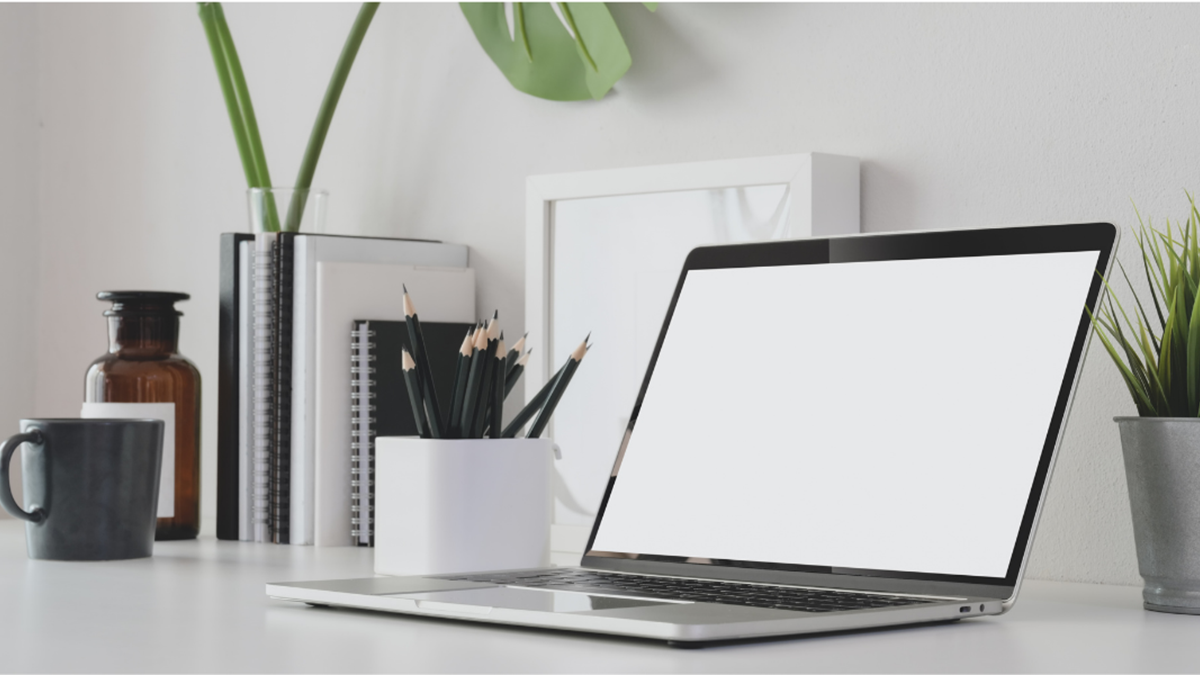 We work with our Global Thought Leadership Partners to offer programs that are designed for a family business or a group of family businesses to engage with each other and with Babson's unique Family Entrepreneurship approach.
Each session is led by a Babson faculty member or a global thought leader in family entrepreneurship, in which they actively engage the group in a discussion in their area of expertise.
Sessions are suitable for groups of 40 or more.
60- to 90-minute customizable sessions.
Private webinars can be arranged individually or grouped together to create a custom series.
Sample Session on Family Entrepreneurship
Sample Sessions on Governance
How Boards Can Help Entrepreneurial Families Move Forward
Faculty: Les Charm, Babson College
In this two-way question and answer exchange, professional board member and family entrepreneurship and turnaround expert Professor Leslie Charm will lead an interactive discussion about how boards can help entrepreneurial families move forward in times of crisis and beyond. Topics discussed include the role and value of a board, board composition, and the role of the next gen.
Incumbent at the Crossroads: The Succession Timing Dilemma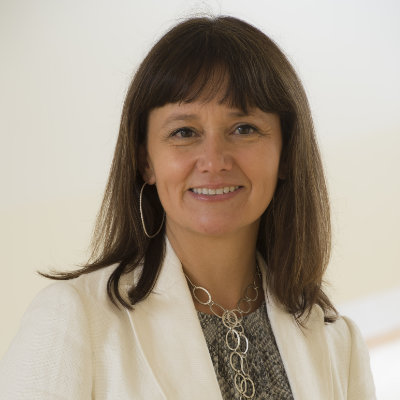 Faculty: Francisca Sinn Rosende, Universidad Adolfo Ibanez, Chile
Professor Francisca Sinn, an expert in strategy, family business, and governance, will share a presentation about the factors that affect the incumbent intention to step aside from the family business. Many family businesses suffer a lack of definition, tension, and ambivalence of the succession process. The consequences of this sometimes chaotic process can severely affect both the business and the family. Understanding and managing it in a timely fashion is critical for smoothing the transition for all stakeholders involved. Participants will expand their understanding of the succession process, opening the door for better addressing these issues within their own business family.
Sample Sessions on Leadership
Sample Session on Sustainable Development
Are Transgenerational Entrepreneurship & Sustainable Development Two Sides of the Same Coin?
Faculty: Pramodita Sharma, Professor & Schlesinger-Grossman Chair of Family Business, University of Vermont
Businesses all over the world and in multiple sectors are redefining success to integrate purpose, values and sustainability into their operations. Family firms seeking to engage the most talented next generation members look for examples of how other firms have embarked on this sustainable development path. In this webinar with Prof. Sharma, insights from her recent book Pioneering Family Firms' Sustainable Development Strategies, are shared with a focus on pragmatic ways to engage the most talented next generation members and attain triple bottom success.
Sample Sessions on Managing Crisis
Paradoxical Tensions: Managing Tradition and Change in the Family Enterprise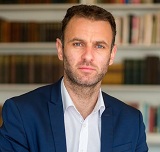 Faculty: Eric Clinton, Dublin City University
The family enterprise is an organization built on paradox, including tradition versus change, family liquidity versus business growth, business values versus family values, and founder control versus successor autonomy. Paradoxes can both inhibit and foster sustainability, performance and entrepreneurial behavior. Understanding paradoxical tensions is a central ingredient in building a multi-generational family enterprise. Prof. Clinton will present his learnings from long-lived family firms across the globe (e.g. Japan, France, Germany) and this webinar will assist your family to identify, appreciate and ultimately manage paradoxical tensions in your family enterprise.
Managing a Family Business on the Downside
Faculty: Ed Marram, Babson College
Join Babson Professor Ed Marram in an interactive session that asks the question "How can you best prepare your family business to weather a crisis?" Prof Marram will lead back and forth discussion as we navigate through the current pandemic crisis and answer your questions. Under the guidance of Professor Marram, you will discuss action plans for your entrepreneurial family as the coronavirus pandemic looms.
Sample Sessions on Family Values Ethics
Family Values as a Competitive Advantage
Faculty: James Hoopes, Babson College
Professor James Hoopes will lead this interactive session addressing the impact of culture and background values on a family's business. In this 2-way discussion, Prof. Hoopes will share findings from his case studies and provide an exercise to evaluate your own family values and guide you to understand the connection to your family business values.
Prof. Hoopes' upcoming book is called "Leading for Virtue" with a theme of the role of moral leadership in family business. The book highlights stories from South Asian family businesses and will provide a basis to learn from these traditions. It involves case studies of three family firms and shows the relationship between character and strategy—where all three firms survived crises in their early years because of the character and the commitment to virtue they had acquired from their family background. Their high ethical standards, which to some would have seemed like a competitive disadvantage, both compelled and enabled them to create innovative strategies which less scrupulous competitors would never have come up with.
Building Capacity in the Family of the Enterprising Family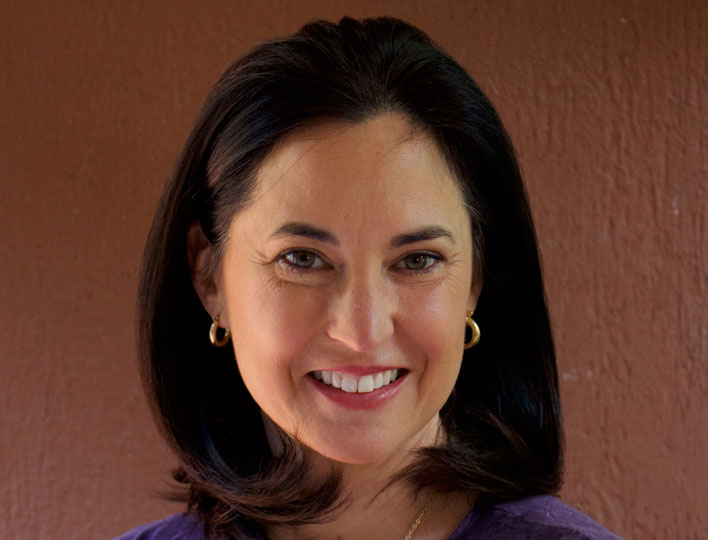 Guest Lecturer: Dr. Mariana Martinez, Bowen Center for the Study of the Family
Dr. Martinez, a faculty member at the Bowen Center for the Study of the Family, Washington, DC, brings to bear her expertise in Family Systems, Family Businesses, and Family Wealth Advising to present what it means to be a strong enterprising family. She will present five dimensions that families should work on to get stronger. In this webinar, you will learn how to move the needle towards building capacity in the family to create continuity in relationships and in their enterprises and to face challenges, and successfully adapt. Dr. Martinez will present evidence that keeping the family front and center is the most important factor for maintaining the integrity, and for promoting the progress of the family enterprise.
Translating the family's DNA into the next generation's impact investing
The case of Firmenich and Impact Finance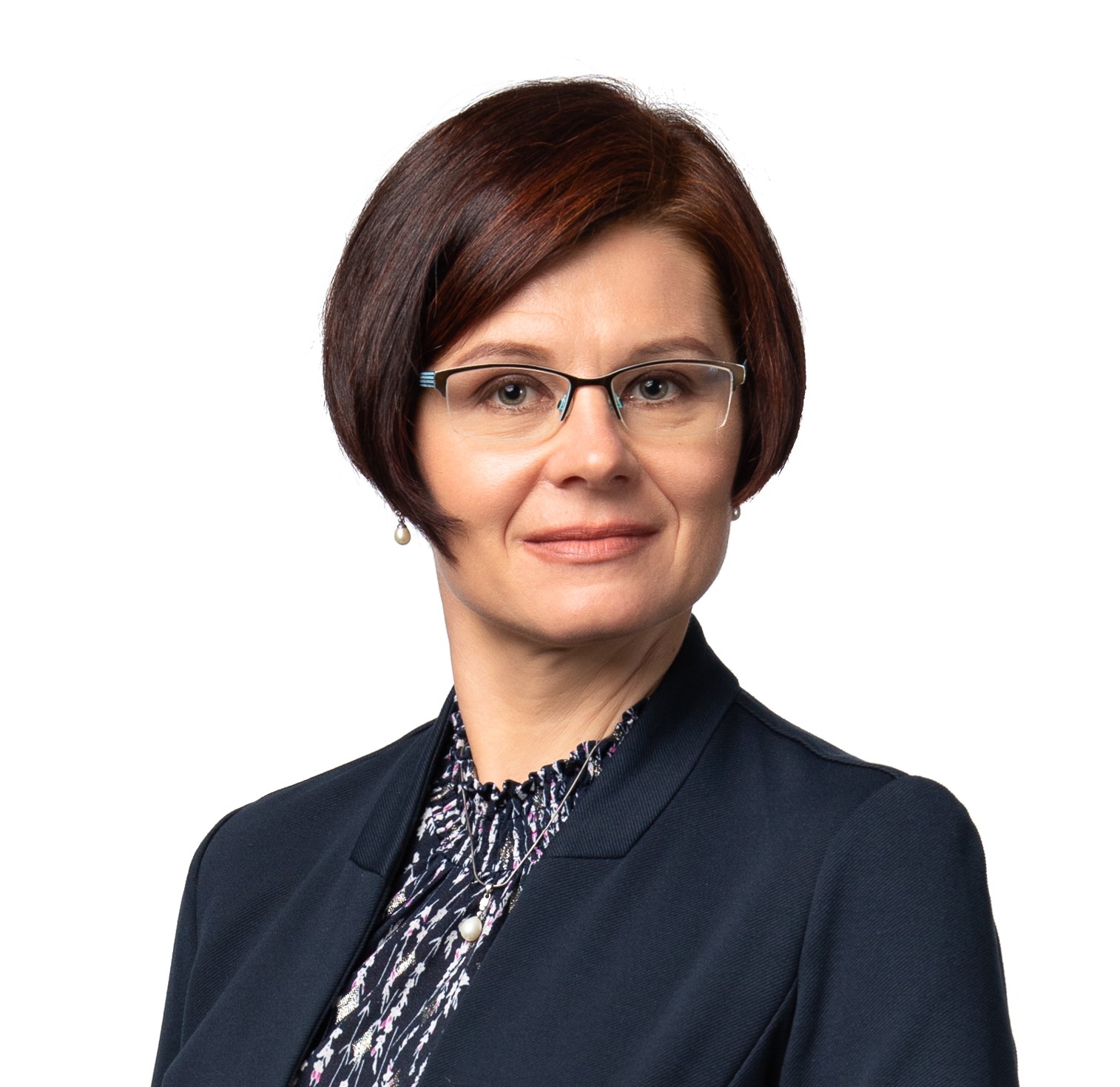 Guest Lecturer: Marta Widz (pdf), Affiliated Professor at Family Business Institute at the Grossman School of Business, University of Vermont
Join Dr. Marta Widz and her presentation about a case study about Firmenich, a Geneva-based family business and the world's largest privately-held manufacturer of fragrances and flavorings industry for consumer goods. Established in 1895, Firmenich is currently entirely owned by family shareholders from the third to the fifth generation. The company is present in more than 100 markets worldwide and operates over 80 facilities across the globe. Firmenich DNA developed over generations and is marked by the recognition of the societal value reflected in its purpose and fundamentals, and the inclusive capitalism business model. The DNA of sustainability and resilience is inherited by the next generation family members. "This is who I am", says Benjamin Firmenich, who chose not to work in the family business, and co-founded Impact Finance together with Cedric Lombard, next-gen of Lombard Odier, a Swiss private bank founded in 1796.
In this private webinar, Dr. Marta Widz illustrates how sustainability and resilience are intertwined, how they manifest themselves in impact investing, and why and how they can become bridges between generations.
Sample Sessions on Relationships and Trust
Relationships Matter! Diving into Self-Assessment and Its Impact on Relationships in your Family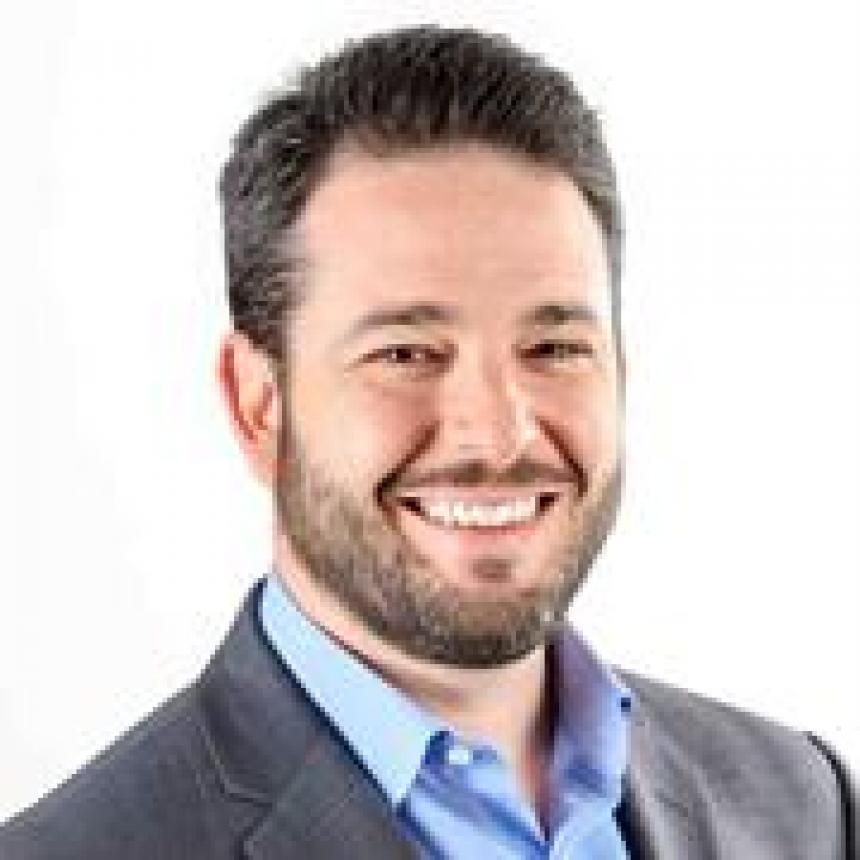 Faculty: Frank Barbera, Ryerson University, Toronto, Ontario, Canada
Francesco Barbera will share his presentation on how one of the most widely used personality profile systems in the world, the Myers-Briggs Type Indicator (MBTI), is a useful tool in many aspects of life - including understanding the dynamics of your relationships, honing a career, as well as guiding self-reflection and personal development. In this webinar, Dr. Barbera will present the underlying dimensions of the MBTI, share how to discover your own personality profile, and present how such knowledge can be applied to better understand the challenges – and make improvements – in both your family and business life.
Building and Rebuilding Trust: the Core of all Relationships
Faculty: James Davis, Utah State University
Professor James Davis, an expert in trust, family business, and entrepreneurship, will provide a presentation about trust and family relationships. It has been said that trust is the glue that holds people, organizations and societies together. Without trust, relationships become rigid, less efficient and economies are slowed. Yet, despite all the studies and platitudes, trust may be one of the most misunderstood, misinterpreted and misapplied aspects of human and organizational relationships. Based upon years of his award-winning research in psychology and business, James Davis explains what trust is along with its associated risks. In this session you will learn what you can do to influence how people trust you by nurturing three traits others perceive about you and improve trusting relationships.
Engaging Non-family Employees Working and Building a Career in Your Family Business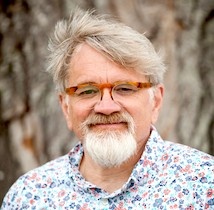 Faculty: Albert James, Dalhousie University, Canada
The intersection of family and business is at the heart of all the challenges and opportunities faced by every family business. Rightfully so, a great deal of attention is paid to business owning families managing the intersection between their family and their family business. This focus on the business family can sometimes lead to the intersection between the owning family and their non-family employees being overshadowed. As we all know, any business plan, strategy, or innovation's success requires a workforce. Almost inevitably in family businesses non-family employees will make up the bulk of their workforce. The purpose of this workshop is to shed light on the non-family workforce, what it is like for a non-family employee to work and build a career in a family business. In this interactive session, Professor Albert James, a long-time non-family employee, draws on research and experience to assist participants in developing greater awareness, understanding, and engagement of their non-family workforce.
Managing Conflicts in Family Business Succession
Faculty: Miruna Radu-Lefebvre, Audencia Business School, France
One day or another, every (family) relationship encompasses some kind of conflict. The overlap of the family, business and ownership spheres makes conflicts almost inevitable and their emotional resonance certainly more intense in family firms than in other companies. Although varying types of conflicts, such as task conflicts, process conflicts, conflicts of interest, relational conflicts, or work-family conflicts may arise throughout the life of the family business, family business succession is a conflict arena requiring effective conflict management strategies. Being able to manage incumbent-successor conflicts is critical for securing transgenerational transfer and preserving family harmony. Professor Miruna Radu-Lefebvre will present her experience and research learnings from European family firms and present how to assist your family to identify types of conflicts and conflict management strategies. She will share how reflection on the role of social skills can help families to successfully manage conflicts in family business succession.
Relationship Building: Investment and Networking
Faculty: Mohar Yusof, Universiti Tun Abdul Razak (UNIRAZAK), Malaysia
Prof. Yusof believes that relationship building within and outside the family and business is a critical success factor for family entrepreneurship. In this webinar, Prof. Yusof will present the importance of the process of building relationships, social capital and strategic alliances with investors, business partners, professional managers and advisors, the government and other key stakeholders. Specific attention will be given to defining and addressing roles and responsibilities of family shareholders, particularly among siblings, cousins and in-laws, in building a strong, dynamic and cohesive family entrepreneurship system.
Mohar Yusof is professor of leadership, family business and entrepreneurship, and Director, Academic Innovation, Centre for Continuing Education at UNIRAZAK. He was a recipient of the Waesche Family Scholarship award, which led to the attainment of the Certificate in Family Wealth Advising from the Family Firm Institute in the United States. He was recognized by the Malaysian government as the Grand Winner–Outstanding Entrepreneurship Mentor, Ministry of Education Entrepreneurial Awards (MEA) in 2018. Later, he led in the writing of a book titled, 'Entrepreneurial Leaders: Shaping the Malaysian Entrepreneurship Ecosystem'. He sits in the Board of Directors and Advisory Boards of several family and non-family organizations.
Sample Session on Innovation
Digital Transformation Workshop for Family Businesses
Faculty: Rubén Mancha, Babson College
Do you want your family business to create a sustainable legacy and have a positive lasting impact? In this workshop, you will learn tools and skills to help you and your family to align digital transformation and generational transition.
Family businesses lag in their use of digital technologies to confront disruptions and competition, while their limited digital capabilities impair their growth and ability to create positive impact. Family businesses need a vision shared across generations to plan their digital transformation journey and build a sustainable, impactful legacy.
Future Lens on Artificial Intelligence (A.I.) and Machine Learning: Implications for Entrepreneurs
Faculty: Erik Noyes, Babson College
How is A.I. advancing and reshaping industries? How will A.I. and machine learning affect our lives and businesses – in customer service, healthcare, retail, banking and even government surveillance? Babson Entrepreneurship Professor Erik Noyes takes a multidisciplinary look at A.I technologies and their implications for entrepreneurial families. Core A.I. concepts and examples are introduced. The session is an opportunity to consider the future, as well as innovation possibilities and new horizons suggested by A.I.
Sample Session on Growth Strategies
Organic vs. Inorganic Growth in the Family Firm
Faculty: John Hallal, Babson College
Most family businesses, but certainly not all, rely on internal business activities and resources to grow. This is referred to as "organic growth". Given the global economy and rise in competition, many families have pursued or contemplated using external resources (e.g., strategic partnerships, alliances, joint ventures, and mergers & acquisitions) to grow.
Join Babson Adjunct Lecturer, John Hallal, as he leads an engaging and thought provoking session on inorganic growth strategies and structures in the family firm. In the session, participants will reflect and engage in discussion how this strategy could apply to their own circumstances in their family firm.
Sample Session on Global Entrepreneurial Mindset
Developing a Global Entrepreneurial Mindset
Faculty: Amir Reza, Dean of the Babson Academy for the Advancement of Global Entrepreneurial Learning, Babson College
The world of entrepreneurship is increasingly interdependent, complex, and uncertain, and learners need to develop attitudes, knowledge, and skills that prepare them to engage with contexts and people who may be culturally, linguistically, and socially different from them, while also developing a sense for the importance of the commonalities we share to humanize and empathize with stakeholders around them.
In this interactive session, participants will collaboratively engage in play, explore the possible definitions of a Global or Intercultural mindset, and engage in a brief interactive lecture, which will tie together attitudes, knowledge, and skills required for development of a global mindset and introduce two developmental frameworks for continuous global mindset growth and development.
Sample Session on Industry-specific Workshops
Family Entrepreneurship in the Fashion Industry: The Dynamic Normal
Faculty: Caroline Daniels, Babson College
Family Entrepreneurship and Fashion Professor Caroline Daniels leads an interactive discussion about how various stakeholders in the Fashion Industry (Apparel, Accessories, Jewelry, Home Décor) are innovating today and applying lessons of the dynamic normal. Learn about how entrepreneurial families can keep moving forward in times of change and build an innovation pipeline, while maintaining family values. Bring your questions, challenges, and experiences to learn from and share with Professor Daniels and the other participants.