Entrepreneurial Programs for Educators
Advance Entrepreneurship in Your Classroom and Institution
From the #1 School in Entrepreneurship Education
Recognized for our one-of-a-kind Entrepreneurial Thought and Action® (ET&A™) methodology, Babson has ranked #1 in entrepreneurship education for 29 consecutive years (U.S. News & World Report).
Increase student engagement and participation
Implement new ideas and solutions in your courses
Evaluate and roll out new initiatives and programs
Publish your entrepreneurial research
Connect with leaders in entrepreneurial education worldwide
Higher education faculty who teach entrepreneurship
Higher education faculty from any field who want to increase entrepreneurial thinking in their classes
Deans and administrators at higher education institutions
Center and incubator leaders at higher education institutions
Entrepreneurs and practitioners who also teach
Match Your Learning Journey to Your Goals
Learn Action-Based Teaching Methods from the #1 School for Entrepreneurship
Advance your teaching and become a more entrepreneurial educator.
For Entrepreneurship Educators
At Babson
1 Week
May 22–26, 2022
Tackle an Institutional or Professional Project
Participate in Babson's entrepreneurial ecosystem while getting guidance and developing an action plan to further build your own ecosystem.
For Administrators & Faculty
Online
3 Weeks
February 21–March 11, 2022
Reimagine Your Teaching Philosophy
Experience changes in your classroom through real-time feedback, application, and experimentation.
For Entrepreneurship Educators
Online
8 Weeks
March 14–May 8, 2022
Pursue Your Research
Accelerate your publishing with mentoring, feedback, and collaboration.
For Entrepreneurship Researchers
Online
3 Weeks
Upcoming
The program not only provided tips and insights on long-term curriculum development-related issues such as devoting an entire course to failure, but it also introduced me to a variety of effective and fun classroom activities that I incorporated in my classes immediately after my return to Marietta."
Jacqueline Khorassani, PhD
Director of the Entrepreneurship Program, Marietta College, USA
Create Economic and Social Value
Entrepreneurship is a mindset—a way to problem-solve in life, business, institutions and wider society. An entrepreneurial mindset is the most powerful force for creating economic and social change. How do we inspire this in our students and institutions?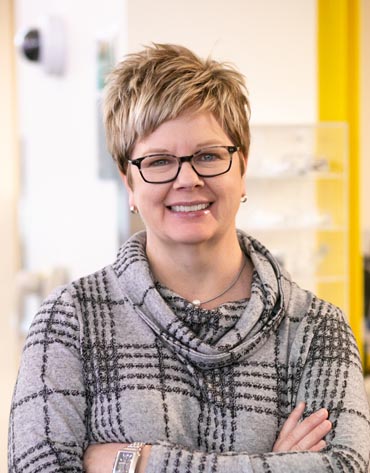 Being an entrepreneurship educator is both an enormous responsibility and gift. We must continuously challenge ourselves to become better educators and push pedagogical boundaries to do things better and differently."
Heidi Neck
Faculty Co-Director, Professor of Entrepreneurship, and Academic Director
8,700+
Educators and Students
1,300+
Other Educational Institutions
#1
for Entrepreneurship for 29 Years – U.S. News & World Report
What's the Perfect Program for Your Goals?