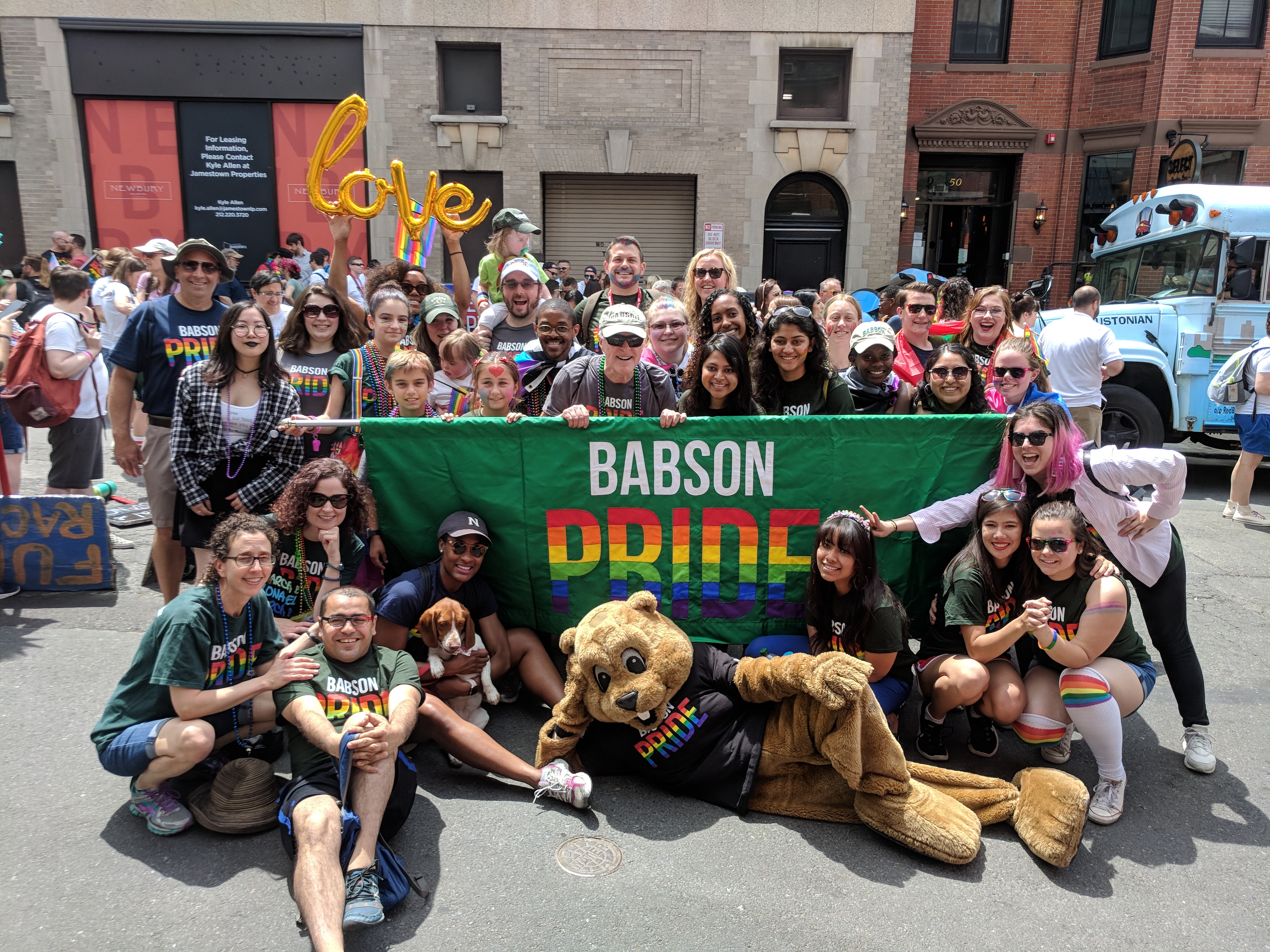 LGBTQ+
Mission
Babson's LGBTQ+ Affinity Group was established to create a network of Lesbian, Gay, Bisexual, Transgender, Queer, and ally community members—and to provide opportunities for alumni, students, staff, faculty, family, and friends of Babson to connect and celebrate the accomplishments of the community.
Sponsored and Supported Events
The Babson LGBTQ+ Affinity Group works closely with the College to promote, sponsor, and host various events throughout the year. Annual events include the following:
Boston Bayard Rustin Brunch (March/April)
Babson Lavender Graduation and Pride Award Ceremony (April/May)
Boston Pride Parade (June)
Welcome Reception at Back to Babson (September)
Find the entire list of community events here.
Celebrating Alumni
The Babson Pride Award recognizes the significant contributions of those who join the College in its commitment to creating a community that values, supports, and celebrates LGBTQ+ individuals and their allies. ​
Make an Impact
You can make a difference by supporting student scholarship or helping to sponsor student attendance at LGBTQ+ conferences.
Get Involved
If you are interested in volunteering with Babson's LGBTQ+ programming, please email Anjali Wali.