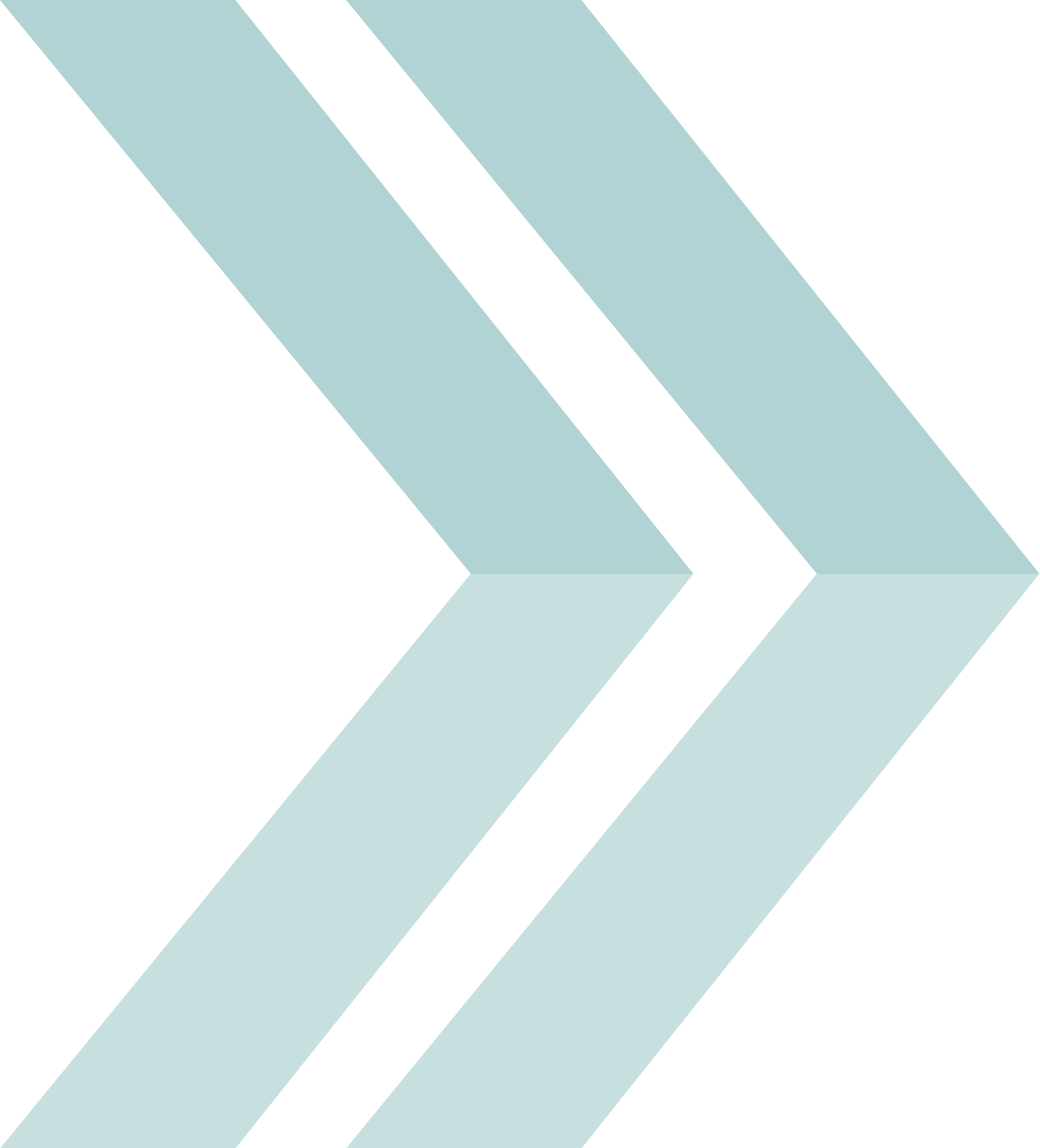 BabsonARTS
Creativity and innovation have long been hallmarks of Babson College's focus on entrepreneurship, and the arts provide a space to explore the intersection of creative vision and entrepreneurial thought
Here at BabsonARTS, we always have a full slate of engaging performances, exhibitions, films, and conversations. We also value the health and safety of our community so please review our COVID-19 Health and Safety Policies.
If you are interested in getting BabsonARTS brochures mailed to your home or if you'd like to join our email list, please send us a message.
Bringing to life both the ​classics and edgy new productions, theater through BabsonARTS is consistently relevant and thought-provoking. With performances from faculty- and student-led organizations, as well as renowned directors and actors, there's always a new reason to visit the stage.
Get immersed in the visual arts and design made available through BabsonARTS. Engage with both the artists and the art on display with exhibits showcased throughout the year. Babson, Olin, and Wellesley students, faculty, and staff are encouraged to take advantage of regularly offered workshops in ceramics, painting, and drawing and members of the Babson community are able to enjoy free or discounted access to exhibits and museums in the Greater Boston area.​​​​​


French Life:
A Visual Travel Log by
Taylor Lunt
FREE and open to the public.
EXHIBIT ON VIEW
Now–January 5, M-F 9:00 A.M.–5:00 P.M.
Hollister Gallery
Artist and student Taylor Lunt '24 received a Student Arts Grant from BabsonARTS to explore new painting techniques and styles while studying abroad in Toulouse, France in Spring 2023. In addition to his signature watercolor work, Taylor wanted to learn different techniques using oils, which capture a depth that holds his characters in exciting new ways. "I produced this collection as a visual travel log during my time in France and broader Europe. With it, I hope to remember and share the joy that cultural eccentricities have shown me. Each piece directly reflects its French surroundings; observing the style, landscapes, colors, and beauty that France has to offer. Vendors selling artichokes, the Garonne River reflecting sun, the little pie birds who fly outside my window; these daily
models of life and light have shaped my work indefinitely."
Taylor Lunt is a senior at Babson studying Strategic Management and Global Business. He enjoys blending a lifelong passion for art with his ongoing business education, and in doing so learns a great deal about both.
There are many dynamic artists in the world of film and television, and BabsonARTS strives to showcase a representative array of fresh creative voices. Award-winning documentaries, classics from the silver screen, and the works of daring international filmmakers are all screened and discussed.
The Screening Room series strives to bring interesting and fun movies for all ages to enjoy on the big screen in the Carling-Sorenson Theater. Free movie snacks are provided.
Made possible in part by the Stearns Memorial Film Society Fund.

Whether modern, ethnic, classical, or a fusion of all three, music at Babson takes a variety of forms, all of which can serve as powerful conduits for entrepreneurial thinking. Regardless of the setting, music performances through BabsonARTS are engaging and innovative displays of talent and creative vision. Learn more about Performance Venues and Practice Rooms.
Get Involved with Babson Music Collective!
The Babson Music Collective is rooted in the jazz traditions of improvisation and creative expression. The group finds inspiration in a range of musical styles, from pop and afro-beat to classic jazz standards. Drawing on each member's personal playing style and experiences, the Collective creates unique arrangements for all the music it plays.
The Babson Music Collective performs at several concerts and events throughout the year with the goal of fostering a community of Babson's many student musicians and listeners.
Led by Clayton DeWalt, the group rehearses weekly on Fridays from 12-2pm, and performs several concerts per semester, both on campus and within the surrounding community.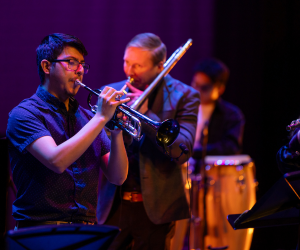 Babson Music Collective Fall 2022 Concert. Photo by Nile Hawver.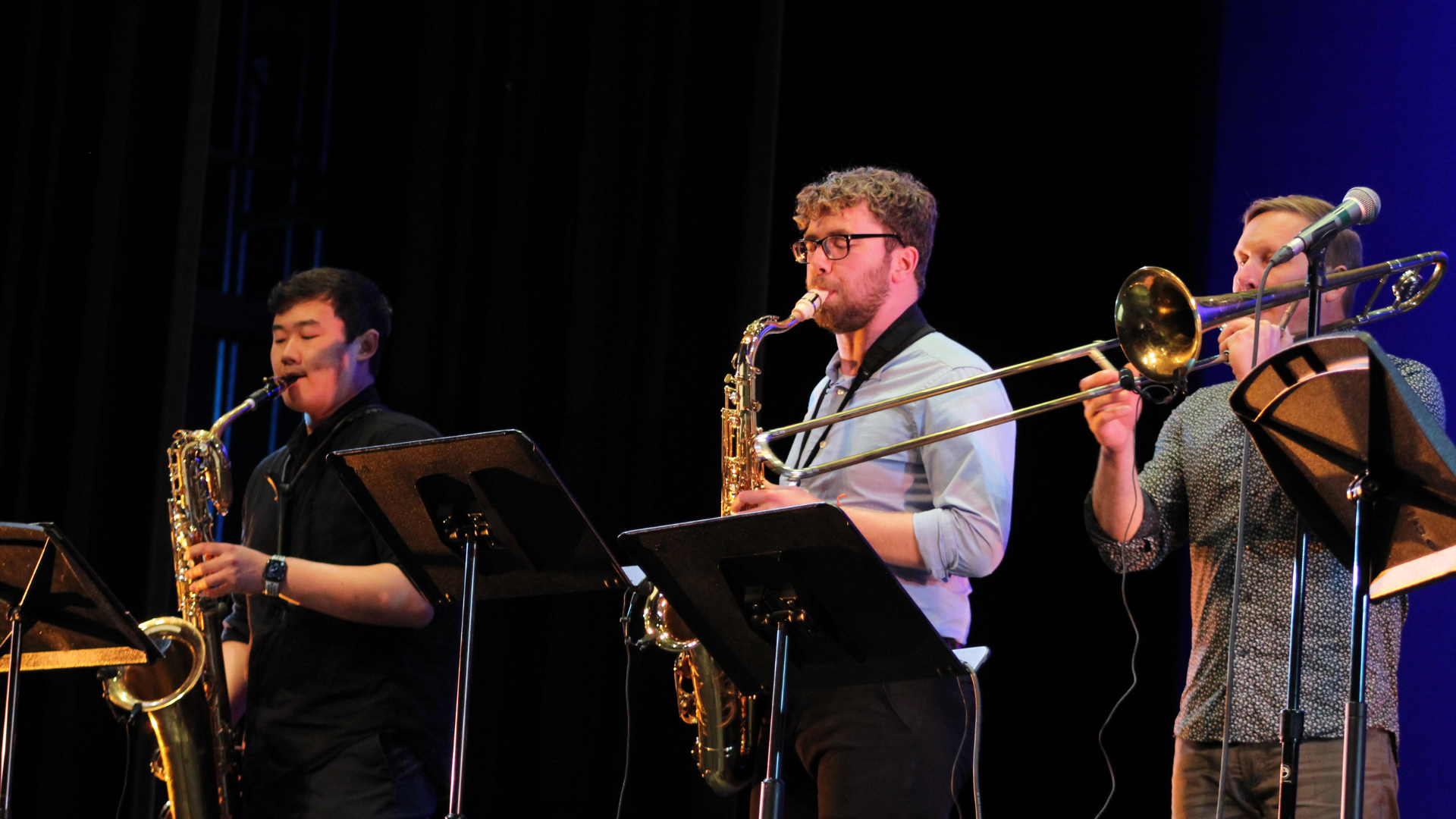 Babson Music Collective Spring 2023 Concert. Photo by Emily Wang.
With multiple rehearsal spaces and the Babson Dance Ensemble—the largest student-run organization on campus—there's never a shortage of performances through Bab​sonARTS. With shows featuring everything from hip hop to tap, dance is an energizing way to experience innovative thought in action.

Celebrating the vast and eclectic stories to be told, Literary Arts at BabsonARTS showcase the works of renowned writers, poets, and literary experts reaching new and captive audiences at Babson with their words and stories.
BabsonARTS conversations showcase dynamic speakers ranging from prominent arts leaders to literary luminaries. They discuss their work and share their insights, engaging with the audience in an intimate setting.
Come explore your creativity! Workshops are in-person and open to current Babson, Olin, and Wellesley students, faculty, and staff. Materials and instruction are provided; no prior experience needed.
Registration is required and will open two weeks prior to each workshop.
Workshops fill quickly. If sold out, email babsonarts@babson.edu to inquire about a wait list.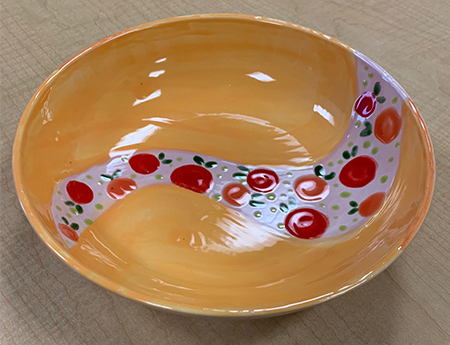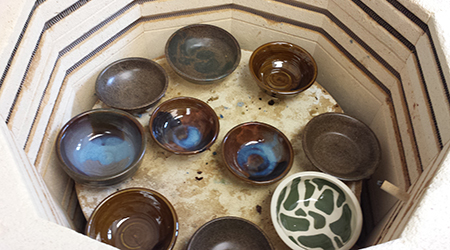 The Babson Ceramic Studio is located in the Sorenson Visual Arts Center within Trim Hall. Memberships are available on a semester basis during the Academic Year to current Babson College, Olin College of Engineering and Wellesley College students, staff, and faculty. Members pay a flat fee of $100 at registration, which covers moderate use of clay, glazes, and other supplies and equipment. Members have access to the studio via Babson OneCards from 8 a.m.–10 p.m. daily including weekends and breaks. A regular firing schedule is posted and the Ceramics Studio manager and monitors have weekly studio hours to assist members as well as weekly drop-in tutorials on hand building and wheel throwing. Previous experience is not required to join The Babson Ceramics Studio relies on student staffing and members working to keep the studio clean, well maintained, and learning together.
Supplies and staffing provided are based on moderate use of the studio and materials and cannot support large volume production, personal or otherwise. Users who are working at a high-level of output beyond personal use may be asked to provide or purchase additional materials as approved by the Ceramics Studio Manager. Production for retail purposes is prohibited.
Registration, open on a tiered basis, usually opens the week prior to the start of each semester using the Babson College academic calendar. Each member must register individually, and payment is due at registration. Slots are limited and go quickly. For more information or to be added to the notification list to receive an email announcing when registration will open each semester, please email babsonceramics@babson.edu. If you wish to be added to the notification list, please provide your name, school email address, and year of expected graduation.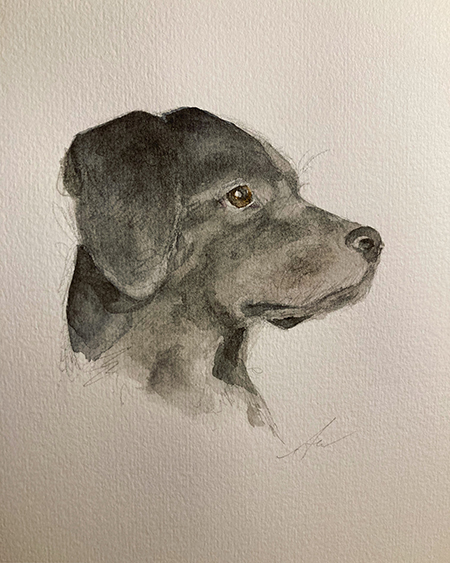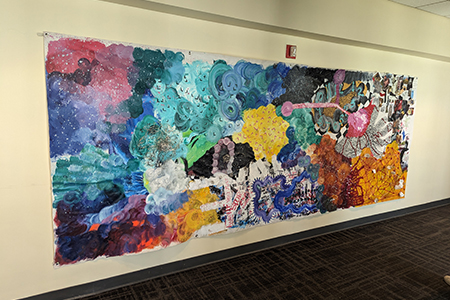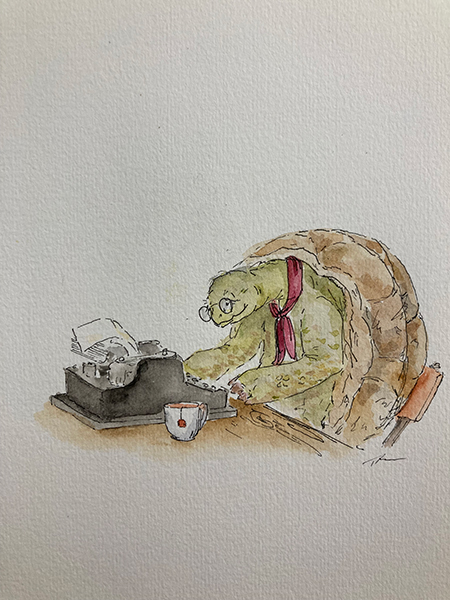 The BabsonARTS Student Arts Grant program provides funding, mentorship, and support from BabsonARTS resources, staff, and affiliates toward specific projects proposed by individual or multiple students. While not as intense as most artistic grant processes, students are offered assistance beginning with the application process through the execution of the project. The arts grant program was created to encourage any interested Babson College student to pursue a creative project, whether identifying as an artist or not, to explore and enhance their engagement with creativity and the arts. Approved projects have included a wide-range of genres including film, visual arts such as painting, ceramics, felting and photography, podcast and video series, and fashion.
Application Deadlines
Applications are due by 5 p.m. on the dates listed.
Fall Semester or Academic Year-long Projects: September 15

Fall Semester or Academic Year-long projects that require more lead or project time can be submitted by April 15 for the following fall/academic year.

Spring Semester Projects: November 15
Successful proposals typically demonstrate clear goals, specific proposed timelines, a strong narrative regarding what the student(s) hope to learn and explore through the proposed projects, and engagement with the resources available throughout the project. The Selection Committee reviews applications the week following each deadline and generally notifies applicants of approval/denial or if there are additional questions within two weeks of the submission deadlines. We fully anticipate projects will hit challenges, pivot, and sometimes end up in a very different place than originally proposed. That is the beauty (and sometimes frustration) of the artistic process—and we embrace that.
Any currently enrolled Babson College student, undergraduate or graduate, is eligible to apply. The application form and guidelines are available here. Students are encouraged to schedule an appointment to speak with a member of the BabsonARTS staff about their ideas and proposal before submitting the application. For more information or to schedule an appointment, please email babsonarts@babson.edu.
Sorenson Arts Scholars Spotlight 2023
The Sorenson Arts Scholarship is awarded to incoming first-year students with demonstrated talent who are interested in maintaining their artistic pursuits while at Babson.