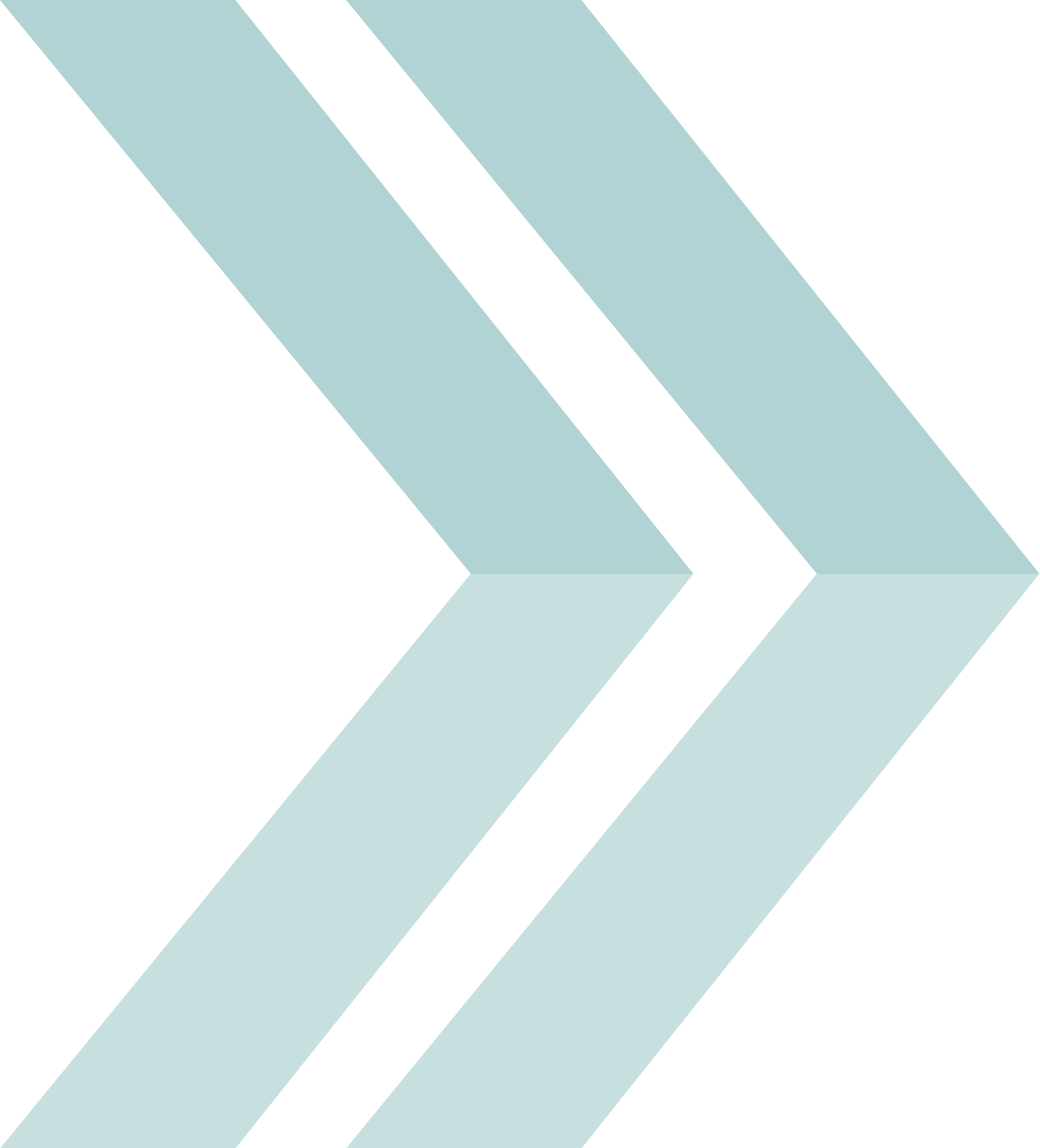 BabsonARTS
Creativity and innovation have long been hallmarks of Babson College's focus on entrepreneurship, and the arts provide a space to explore the intersection of creative vision and entrepreneurial thought
Here at BabsonARTS, we always have a full slate of engaging performances, exhibitions, films, and conversations. We also value the health and safety of our community so please review our COVID-19 Health and Safety Policies.
If you are interested in getting BabsonARTS brochures mailed to your home or if you'd like to join our email list, please send us a message.
Bringing to life both the ​classics and edgy new productions, theater through BabsonARTS is consistently relevant and thought-provoking. With performances from faculty- and student-led organizations, as well as renowned directors and actors, there's always a new reason to visit the stage.
A PLAY BY SHERI WILNER
Directed by Beth Wynstra
Thursday, November 2 and Saturday, November 4, 7:00 P.M.
Friday, November 3, 2:00 P.M.
Carling-Sorenson Theater
Tickets $15; Babson faculty/staff $10; Students $5
Inspired by true events, Kingdom City investigates the significant consequences when art, religion, sex, and censorship intersect in a small Midwestern town. When displaced New York director Miriam finds herself in Kingdom City, Missouri, she reluctantly agrees to direct a high school production of Arthur Miller's The Crucible. As the play unlocks and parallels the students' repressed desires, a local youth minister threatens to cancel the play, creating a firestorm where first loves and First Amendment rights collide in compelling ways.
KINGDOM CITY is presented by special arrangement with Broadway Licensing, LLC, servicing the Dramatists Play Service collection. (www.dramatists.com)
Get immersed in the visual arts and design made available through BabsonARTS. Engage with both the artists and the art on display with exhibits showcased throughout the year. Babson, Olin, and Wellesley students, faculty, and staff are encouraged to take advantage of regularly offered workshops in ceramics, painting, and drawing and members of the Babson community are able to enjoy free or discounted access to exhibits and museums in the Greater Boston area.​​​​​
Walking Through Wonder
Photographs of Antelope Canyon
by Richard Block
FREE and open to the public.
EXHIBIT ON VIEW
Now–October 13, M-F 9:00 A.M.– 5:00 P.M.
Hollister Gallery
Antelope Canyon, located in Navajo Territory in Page, Arizona, has been shaped by millions of years of erosion from flash floods and was named for the herds of pronghorn antelope that once roamed the area. It was discovered relatively recently in the early 1900's and has
become one of the most photographed destinations in the Southwest, in part due to pictures appearing as Windows 7 desktop wallpaper. Richard Block describes himself as an amateur photographer who loves the artistic designs, patterns, and colors found in nature. This first exhibition of his work showcases Richard's photographic series of the Upper and Lower Antelope Canyons from his visit to the area in May 2022, sharing a surreal walk through a natural wonder that many will never see in person.

Richard Block is an Assistant Professor of Practice in the Accounting
and Law Division at Babson. He started teaching at Babson in 2006
in the graduate school and since 2017 has been teaching Managerial
Accounting in the undergraduate school. He is also the faculty advisor
to the Students Against Gravity improv troupe, Women's Rugby Club,
Women's Volleyball team, and the Babson Car Club.


French Life:
A Visual Travel Log by
Taylor Lunt
ARTIST TALK AND RECEPTION
Thursday, October 26, 5:00 P.M.
FREE and open to the public.
Reservations encouraged HERE.
EXHIBIT ON VIEW
October 26–January 5, M-F 9:00 A.M.–5:00 P.M.
Hollister Gallery
Artist and student Taylor Lunt '24 received a Student Arts Grant from BabsonARTS to explore new painting techniques and styles while studying abroad in Toulouse, France in Spring 2023. In addition to his signature watercolor work, Taylor wanted to learn different techniques using oils, which capture a depth that holds his characters in exciting new ways. "I produced this collection as a visual travel log during my time in France and broader Europe. With it, I hope to remember and share the joy that cultural eccentricities have shown me. Each piece directly reflects its French surroundings; observing the style, landscapes, colors, and beauty that France has to offer. Vendors selling artichokes, the Garonne River reflecting sun, the little pie birds who fly outside my window; these daily
models of life and light have shaped my work indefinitely."
Taylor Lunt is a senior at Babson studying Strategic Management and Global Business. He enjoys blending a lifelong passion for art with his ongoing business education, and in doing so learns a great deal about both.
There are many dynamic artists in the world of film and television, and BabsonARTS strives to showcase a representative array of fresh creative voices. Award-winning documentaries, classics from the silver screen, and the works of daring international filmmakers are all screened and discussed.
The Screening Room series strives to bring interesting and fun movies for all ages to enjoy on the big screen in the Carling-Sorenson Theater. Free movie snacks are provided.
Made possible in part by the Stearns Memorial Film Society Fund.
I'm Good
Screening and Filmmaker Talk
Written and Directed by Casey Lynch
Due to unforeseen circumstances, this event has been postponed. When we have a new date, it will be posted here.
Run time 10 minutes, followed by a moderated talk.
Carling-Sorenson Theater
FREE and open to the public. Reservations encouraged.
A young non-binary person struggles with intrusive thoughts about their first polyamorous relationship. When they meet their metamour (i.e., their partner's other partner) for the first time, small triggers threaten a deeper psychological unraveling. Based loosely on the filmmaker's own experience and produced in part with a Student Arts Grant, BabsonARTS is proud to present the film's first public screening followed by a talk with the film's writer and director, Casey Lynch and filmmaker Dan Schwartz. They will discuss the filmmaking process, the challenges of fundraising, and how this project was an act of self-expression but also a powerful tool for succeeding in the business world and beyond.
Casey Lynch (they/them) is an entrepreneur and filmmaker based in Boston. They graduated from Babson's MBA program in 2023 and received a Student Arts Grant from BabsonARTS to write and direct their first short film. Previously Casey was a teacher, a mental health counselor, and owner of a local composting business called CERO Cooperative. They studied English and creative writing and won the UPenn Signma Kappa Fiction Prize for Best Undergraduate Short Story.
Daniel Blake Schwartz is a Boston-based filmmaker whose short films have screened at festivals throughout the United States and Europe. Many of his films center around themes of class, social isolation, and addiction. His short film, Cotton Fever, about the opiate crisis in Boston is currently touring at festivals around the US and Dan is in pre-production on a feature-length version, bringing to life many of his own stories and those from the recovery community.
The Screening Room: JUMANJI (1995)
Directed by Joe Johnston
Sunday, October 15, 1:00 P.M.
Rated PG-13. Run time 100 minutes.
Carling-Sorenson Theater
FREE and open to the public. Reservations encouraged HERE.

A magical board game unleashes a world of adventure on young, orphaned siblings, Peter and Judy Shepherd, who unwittingly release a man who's been trapped inside the game's mythical realm for nearly three decades. Now, the wild and incessant beat of the jungle's tribal drums is calling for the now-adult Alan and the other hesitant players, as the
one who rolls the dice must never leave undone what the roll has started. Has anyone ever escaped from the game and Jumanji's formidable foes? Roll the dice and unleash the excitement!
Global Film:
The Quiet Girl
Directed By Colm Bairéad
Tuesday, October 17, 7:00 P.M.
Carling-Sorenson Theater
FREE and open to the public.
Reservations encouraged HERE.
Based on the novella "Foster" by Claire Keegan, The Quiet Girl is a 2022 Irish coming-of-age drama set in Rural Ireland in 1981. Nine-year-old Cait is sent away from her overcrowded, dysfunctional family to live with distant cousins for the summer. Quietly struggling at school and at home, she has learned to hide in plain sight from those around her. By the end of the summer, she discovers an important lesson about the transformative power of love and the meaning of family.
Post-film discussion will be held immediately following the screening.
Co-presented by the Global Film Series and the Arts and Humanities Division.
THE GREATEST SHOWMAN (2017)
Directed by Michael Gracey
Sunday, November 19, 1:00 P.M.
Rated PG. Run time 105 minutes.
Carling-Sorenson Theater
FREE and open to the public.
Reservations encouraged HERE.
Hugh Jackman stars in this bold and original musical – inspired by the ambition and imagination of P.T. Barnum – celebrating the birth of show business and dreams coming to life. Growing up in the early 1800s, P.T. Barnum displays a natural talent for publicity and promotion. After trying his hands at various jobs, P.T. turns to show business to indulge his limitless imagination, rising from nothing to create the Barnum & Bailey Circus. Featuring catchy musical numbers, extraordinary acts and daring acrobatic feats, Barnum's mesmerizing spectacle soon takes the world by storm to become the greatest show on Earth.
Whether modern, ethnic, classical, or a fusion of all three, music at Babson takes a variety of forms, all of which can serve as powerful conduits for entrepreneurial thinking. Regardless of the setting, music performances through BabsonARTS are engaging and innovative displays of talent and creative vision. Learn more about Performance Venues and Practice Rooms.
Get Involved with Babson Music Collective!
Using improvisation, creation, and collaboration, Babson Music Collective blends and performs modern pop & classic jazz music. Open to Babson student musicians of all abilities.
Directed by Clayton DeWalt, the Babson Music Collective is dedicated to the rigorous investigation, practice and performance of creative, improvised music. While jazz is our primary focus, we do not exclude any style of music, and are open to musicians of all levels and backgrounds. We play at a number of campus events, from pub shows to student events, with one final concert per semester.
Rehearsal from 7–9 p.m., Monday nights in the band room in the basement of Park Manor Central. Each semester the band plays several small gigs for on-campus organizations and one semester-end full concert.
For more information, email Clayton DeWalt or call 781-239-5622.
Babson Music Collective Concert
Monday, December 4, 7:00 P.M.
Carling-Sorenson Theater
FREE and open to the public. Reservations encouraged HERE.
The Babson Music Collective is rooted in the jazz traditions of improvisation and creative expression. The group finds inspiration in a range of musical styles, from pop and afro-beat to classic jazz standards. Drawing on each member's personal playing style and experiences, the Collective creates unique arrangements for all the music it plays.
The Babson Music Collective performs at several concerts and events throughout the year,
with the goal of fostering a community of Babson's many student musicians and listeners.
Catch the Babson Music Collective at the Wellesley Free Library on Sunday, November 12.
Details at www.wellesleyfreelibrary.org
Photo by Cassidy Riley.
With multiple rehearsal spaces and the Babson Dance Ensemble—the largest student-run organization on campus—there's never a shortage of performances through Bab​sonARTS. With shows featuring everything from hip hop to tap, dance is an energizing way to experience innovative thought in action.

Celebrating the vast and eclectic stories to be told, Literary Arts at BabsonARTS showcase the works of renowned writers, poets, and literary experts reaching new and captive audiences at Babson with their words and stories.
Waterline Reading Series Showcase
Tuesday, October 24, 5:00 P.M.
Hollister Gallery
FREE and open to the public.
Reservations encouraged HERE.
Waterline features a fast-paced hour of literary works from Babson College faculty and staff fiction writers, poets, and essayists. The selection is always intriguing and often includes works in progress not yet in publication. Recently featured authors: Ellen Argyros, Steve Bauer, Jordan Escobar, Melissa Leonard, Wes Miller, Mary O'Donoghue, Mary Pinard, and Elizabeth Young.
Co-presented with the Arts and Humanities Division.
Photos by Emily Wang.
BabsonARTS conversations showcase dynamic speakers ranging from prominent arts leaders to literary luminaries. They discuss their work and share their insights, engaging with the audience in an intimate setting.
Religion, Community, and Censorship: A Conversation with Sheri Wilner and
Dr. K. Healan Gaston
Wednesday, October 11, 5:00 P.M.
Carling-Sorenson Theater
FREE and open to the public. Reservations encouraged HERE.


We are in a moment where the reach of religious institutions, the protection of first amendment rights, and the contents of school curriculums are contested subjects in political campaigns and public forums. While the debates around these crucial issues have taken on a new momentum in recent months, there are deep historic roots beneath the current discourse. This fall The Empty Space Theater will produce Sheri Wilner's play Kingdom City, which uses a high school production of Arthur Miller's play The Crucible to explore religion, community values, and censorship. Ahead of the production, Sheri Wilner and K. Healan Gaston will examine the tension between personal beliefs and civil liberties within the context of key moments in the political and cultural history of the United States and from the perspectives of their respective disciplines and current work.
Sheri Wilner is an award-winning playwright and Associate Chair and Director of MFA
Playwriting for the Actors Studio Drama School at Pace University.
Dr. K. Healan Gaston is Lecturer in American Religious History and Ethics at Harvard Divinity School.
Come explore your creativity! Workshops are in-person and open to current Babson, Olin,
and Wellesley students, faculty, and staff. Materials and instruction are provided; no prior
experience needed.
Registration is required and will open two weeks prior to each workshop.
Workshops fill quickly. If sold out, email babsonarts@babson.edu to inquire about a wait list
Paper Quilling
Tuesday, October 3, 5:00 P.M.–7:00 P.M.
2D/3D Studio (Trim 215)
FREE. Register HERE. Registration opens September 18.
Roll, shape, and glue strips of paper to create simple dimensional patterns or intricate, complex designs. Paper quilling is an ancient technique that can be used in scrapbooking, cardmaking, paper flowers, jewelry, mobiles, and wall art. Come learn the basics, practice making different shapes, and assemble them to create exciting designs.
Abstract Watercolor Painting
Tuesday, November 7, 5:00 P.M.–7:00 P.M.
2D/3D Studio (Trim 215)
FREE. Register HERE. Registration opens October 23.
Learn basic techniques and how to manipulate watercolor. Experiment with different effects and additives like salt, isopropyl alcohol, plastic wrap, and masking and resists. Create abstract designs and watch as the water and paint flow, merge, and produce often
unexpected and exciting results. Please dress accordingly and expect to get paint on your clothes.
Sorenson Arts Scholars Spotlight 2023
The Sorenson Arts Scholarship is awarded to incoming first-year students with demonstrated talent who are interested in maintaining their artistic pursuits while at Babson.