Sorenson Center for the Arts
The Richard W. Sorenson Center for the Arts expands and enhances the presence of arts and culture on Babson's campus.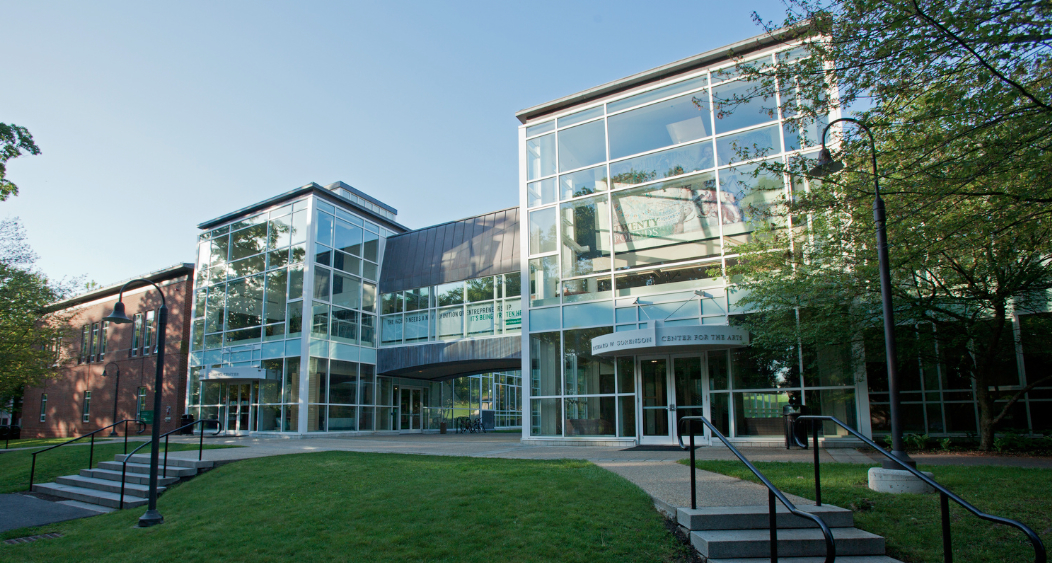 The Richard W. Sorenson Center for the Arts is the main facility where BabsonARTS programs and events are held. Sorenson Center includes the Carling-Sorenson Theater, a beautiful 441-seat proscenium theater and the Sandra L. Sorenson Rehearsal Studio that is used for rehearsals and performances. Other arts-related spaces managed by BabsonARTS include the Sorenson Visual Arts Center in Trim Hall including a Ceramics Studio and Photo Lab, Hollister Gallery in Hollister Hall where professional artists are regularly exhibited, Reynolds Exhibit Wall on the 2nd floor of the Reynolds Campus Center focusing on student artwork, and the Band Room in Park Manor Central where the Babson Music Collective and many student musicians rehearse.
General Inquiries
Administrative Offices: Trim Hall​
Tel: 781-239-5622
Fax: 781-239-5684
sorenson@babson.edu
Twitter: @BabsonArts
Facebook: www.facebook.com/BabsonArts
Blog: The Arts at Babson Blog​