Gain access to Babson College graduate students to help solve your company's most pressing business challenges. Under the direction of a Babson faculty advisor, teams of three to seven high-performing graduate students use their entrepreneurial mindset, critical thinking, problem solving, and teamwork skills to tackle your organization's real challenge in real time. Our students are prepared to make a difference from day one.
Benefits for Corporate Partners
Insight from Babson's globally recognized, one-of-a-kind Entrepreneurial Thought and Action® (ET&A™) methodology. Teams bring custom solutions, fresh perspectives on trends and opportunities, as well as extensive research and analysis to solve a business challenge.
Access and Visibility to Top Talent. Expand your pipeline for highly educated, global, motivated professionals. Source future internships or recruit MBA talent for full-time jobs by building your brand's awareness on campus.
Real Time Delivery. Adaptive and collaborative partnering relationship.
Faculty Advising. Get the best of both worlds: oversight and expertise from leading Babson faculty, and project deliverables from diverse student teams.
"The final report the Babson MBA students prepared for BOOST was very impressive. We plan to use it as a guiding tool for our company expansion as they did an excellent job researching, were on target with our expectations, and exceeded them!"
—Lisa Fee, BOOST, Director of Corporate Services
Ways to Engage
Babson Consulting Experience (BCE): A signature learning experience of all MBA formats, BCE gives students an opportunity to deepen their understanding of conceptual and developmental tools learned in the classroom through hands-on applications in real-world contexts.
Management Consulting Field Experience (MCFE): Offered to students in both a seven- and 14-week timeline, this elective course is available to all MBA programs throughout various times of the year. Teams work in collaboration with a partner organization and assigned MCFE faculty advisor to analyze a real-time organizational opportunity and create value-added solutions.
Strategic Analysis Consulting Project (SACP): This seven-week project offering is specific to our Master of Science in Entrepreneurial Leadership (MSEL) core curriculum. While engaged in the spring semester Strategy course, student teams will work in collaboration with a partner organization and an assigned faculty advisor to analyze a real-time organizational opportunity and create value-added solution.
Business Analytics Field Project: This 14-week program is specific to our Master of Science in Business Analytics (MSBA) core curriculum. Teams of our MSBA students will work in collaboration with a partner organization and an assigned faculty advisor to analyze a dataset, drawing on many of the concepts/tools/models that they've learned throughout their MSBA coursework, to produce insights and develop managerial recommendations.
Sample Project Scopes
Business Analytics
Entrepreneurship
Finance
Globally Emerging Markets
Social Technology
Marketing
Organizational Change
Sustainability
Social Responsibility
Strategy
Planning Your Engagement
Graduate Experiential Learning is a year-round engagement opportunity at Babson. Projects range in duration from seven to 14 weeks, and have different application deadlines. On the provided chart, the numbers indicated in parentheses, such as (7 and 14), reflect the length of the program in weeks.
Experiential Learning
Project Timeline
Application Due Date
September 2022
Project Kickoff (14, 7 weeks)
June 15, 2022
January 2023
Project Kickoff (14, 7 weeks)
November 1, 2022
March 2023
Project Kickoff (7 weeks)
December 5, 2022
May 2023
Project Kickoff (7 weeks)
February 15, 2023
What Makes a Corporate Partnership with Babson Different?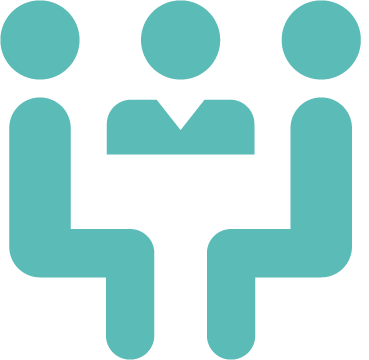 400+ Babson graduate students participate in student consulting projects across 80+ partner organizations each year.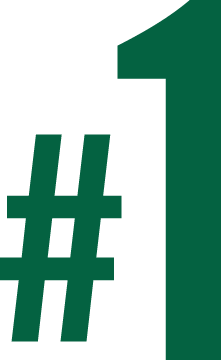 Best MBA for Entrepreneurship
For 29 years, U.S. News & World Report has ranked the Babson MBA #1 for entrepreneurship.
School Rankings
At Babson, innovative problem solving is in our DNA. Couple that with our global student body, expert faculty, and extensive alumni network and it's not hard to see why Babson College is consistently ranked No. 1 for entrepreneurship. Our graduates are entrepreneurial leaders who create great economic and social value everywhere.
Analog Devices
AT&T
CarGurus
Cengage Learning
Consigli Construction Company
Dow Chemical
Endurance International Group
Essex Investments
Fidelity Investments
Grupo Bancolombia
HubSpot
John Hancock Lab of Forward Thinking
Johnson & Johnson
Liberty Mutual
Puma
Sallie Mae
SharkNinja
Staples
State Street Corporation
The Red Sox
Verizon
Wahlburgers
Meet the Graduate Experiential Learning Team
The Office of Experiential Learning is ready to answer your questions and help you become a corporate partner today.
Corporate Partners in Action