Sorenson Center for the Arts
The Richard W. Sorenson Center for the Arts expands and enhances the presence of arts and culture on Babson's campus.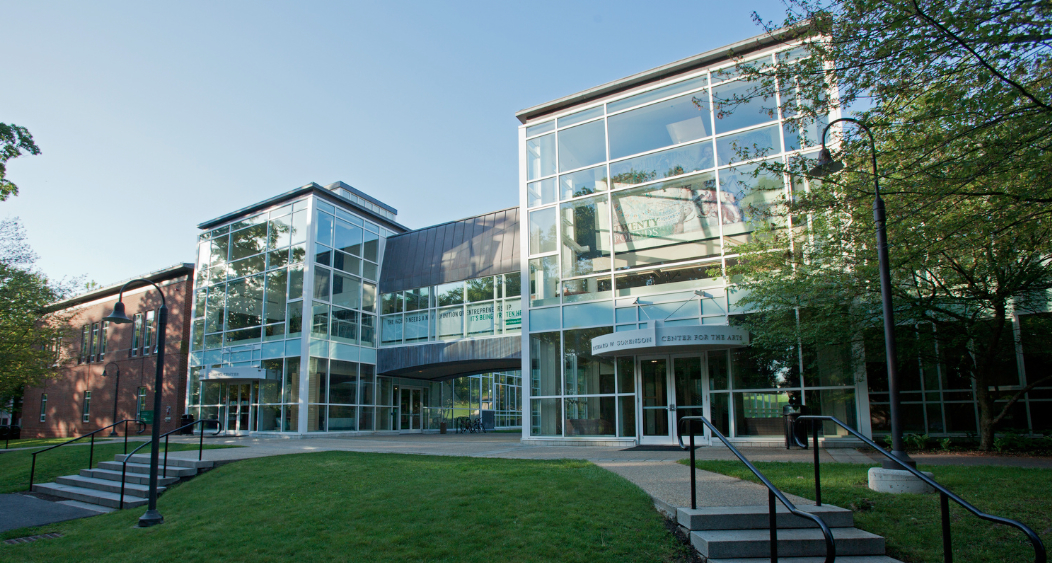 It is our goal to help produce students and alumni who understand that creative thinking and the arts can enhance venture ideation, global understanding, and innovation in the real world. In order to accomplish our goals, we leverage our state-of-the-art facilities and our dedicated and experienced staff to enable our students to reach their full potential as global citizens and business leaders.
The Sorenson Center presents a diverse array of programming in theater, dance, music, film, video, literary art, and visual arts for on-campus audiences and the general public. Visiting artists act as resources in improving the quality of life and intellectual and creative activity within the Babson community and in the surrounding area. The Sorenson Center also supports the creative and performing experiences of student organizations while offering field-based learning opportunities for students working within business and liberal arts curricula.
General Inquiries
Administrative Offices: Trim Hall​
Tel: 781-239-5622
Fax: 781-239-5684
sorenson@babson.edu
Twitter: @BabsonArts
Facebook: www.facebook.com/BabsonArts
Blog: The Arts at Babson Blog​
BabsonARTS Campus Map (pdf) »​​