Babson College Minors and Vulnerable Adults Safety Policy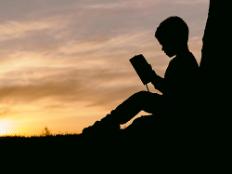 Babson College is committed to promoting a safe environment and positive experience for all minors and vulnerable adults visiting our campus. The Protection of Minors Policy aims to provide reasonable safeguards for the protection of all participants including its staff, faculty and students who participate in College sponsored or hosted programs.
Contact Us
Jim Castrataro Director of Summer and Youth Programs
Phone: 781-239-5730
Location: 100 Nichols Building, 231 Forest Street, Wellesley MA 02481
Policy Specifics
The Protection of Minor's Policy aims to safeguard the college, including its staff, faculty and students. The policy strives to promote the welfare and safety of minors, and those who are held responsible for the oversight of minors while visiting campus for various programs that are directly or indirectly sponsored by Babson College.
Babson College strictly prohibits and will not tolerate any abuse or neglect of Minors or Vulnerable Adults in any form (physical, sexual, or emotional) in any Program, and will take active steps to prevent any such abuse or neglect from occurring. In addition to the other terms of this Policy, every Program that involves Minors or Vulnerable Adults shall follow College Procedures for such programs and comply with applicable law.
External Programs
Programs involving Minors or Vulnerable Adults operated by any external party on property owned or controlled by Babson College, or in or on Babson facilities must comply with this Policy. In order to facilitate compliance, all agreements for the use of College facilities by external parties for Programs involving Minors or Vulnerable Adults should incorporate this Policy by reference. A link to this Policy and its related Procedures should be included in all relevant facilities licensing agreements.
Examples of Programs covered by this Policy include but are not limited to: athletic programs (including skating center activities); academic programs and activities; tutoring by student organizations; College sponsored campus visits; and programs involving overnight housing.
Exceptions
This Policy does not apply to Babson College matriculated students who may be under the age of 18. Admitted or prospective students who are participating in Babson College Admissions and recruiting activities are not included in this Policy. Students who are "dually enrolled" in Babson College credit-granting courses while also enrolled in elementary, middle and/or high school are not included in this Policy unless such enrollment includes overnight housing in College facilities or College provided facilities. This Policy does not apply to minors who are employed by the College.