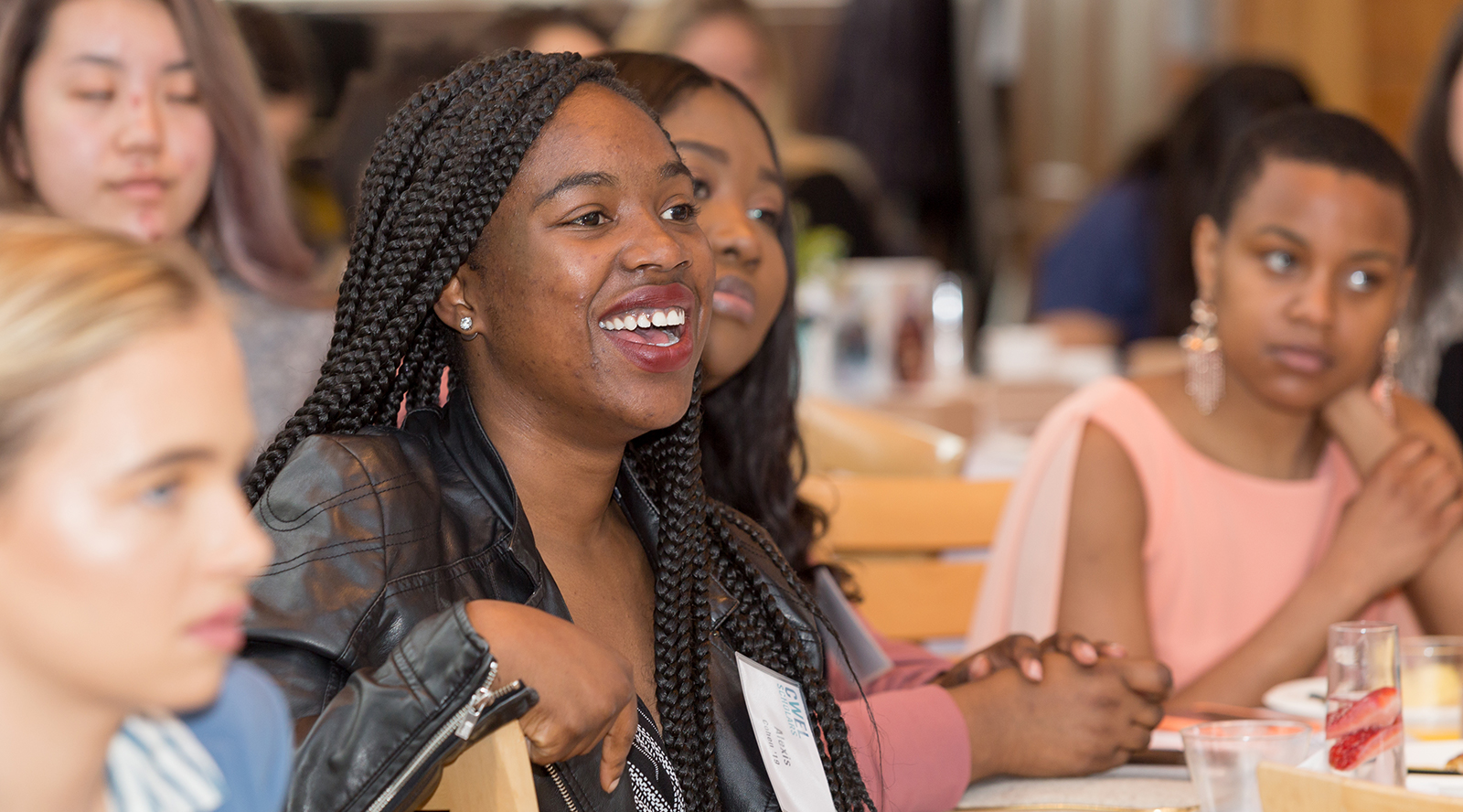 Women Entrepreneurship Week
A full week of cross-collaborative events at Babson, spearheaded by CWEL.
Babson joins more than 125 universities and colleges in celebration of Women Entrepreneurship Week from October 19-24. Join us across campus for a week of collaborative events featuring women entrepreneurs, leaders, and disruptors. Institutions on six continents have joined the WEW movement, and the list continues to grow. Read about the upcoming WEW in BizEd magazine.
October 19 - October 24!
---
Babson Athletics Speaker Series with Kara Lawson

7:30 PM


BRAC, Wellesley
Kara Lawson, former WNBA, Olympic Champion, and ESPN Broadcaster is one of a growing number of females coaching at the NBA level. Hear her perspectives on leadership, overcoming challenges, climbing through a career "ceiling", and the power of fresh perspective. All students welcome!
---
WIN Lab Miami Venture Showcase

5:30 - 8:30 PM


The Venture City, Miami, FL
The Women Innovating Now (WIN) Lab accelerator in Miami hosts this annual event where women entrepreneurs across the city showcase their companies to the public through demos and a pitch competition.
---
The New Next - Entrepreneuring Never Gets Old

6:00 - 7:30 PM


Babson Boston Campus, MA
Join the Lewis Institute for this special edition of Impact Unplugged. The New Next is an open, casual conversation for curious-minded individuals aged 50+, who are deeply motivated to live their next 20 or so years as best ever, striking the right balance between what is practical and what is full of intrigue; being purposeful, driven, and entrepreneurial. Speakers include: Elizabeth Isele, founder & CEO, The Global Institute for Experienced Entrepreneurship (GIEE), Ann Zacarian, CEO, Motion Play Ventures and Cheryl Kiser, executive director of The Lewis Institute for Social Innovation at Babson College.
---
WIN Lab Boston Venture Showcase

6:00 - 8:00 PM


Babson Boston Campus, MA
Venture Showcase is an event created by the Babson WIN Lab to the highlight high-growth female founders who are part of our 2019-2020 cohort. Join us for a night of networking, refreshments, and an impressive showcase of some of Boston's emerging women founders and leaders.
---
Impact Unplugged: Technology & Health

6:00 - 7:00 PM


Babson Wellesley Campus, MA
What happens at the intersections of technology, global health, and policy? Join the Lewis Institute for an interactive discussion led by Kathryn Brown, former President/CEO of The Internet Society and former Senior Vice-President, Corporate Citizenship and International Relations, Verizon
---
7th Annual Disruption Dinner

5:30 - 8:00 PM


Wellesley, MA
The Center for Women's Entrepreneurial Leadership, Arthur M. Blank Center for Entrepreneurship, The Lewis Institute, Weissman Foundry and Hoffman Family Center for Career Development invite you to celebrate Women Entrepreneurship Week with the makers, inventors, and innovators of Babson, as we explore how women make stuff now with Co-Founders of The Grommet, Jules Pieri and Joanne Domeniconi.
---
The Intelligent Design of Jenny Chow

Ongoing, October 24, 25, 26 @ 7:00 PM


Wellesley Campus - Sorenson Theater, MA
Presented by Empty Space Theater this "techno comedy" chronicles a brilliant young women who uses her technological genius and entrepreneurial drive on her quest to determine her heritage and face her fears. Starring CWEL Scholar, Emily Kim '22.