Presidential Scholars
Presidential Scholars receive four-year, half-tuition scholarships, renewable each year with a minimum 3.0 cumulative GPA.
Candidates for the Presidential Scholarship are evalu​ated based on the information in their admission applications.
In the classroom, scholars find interest in areas spanning entrepreneurship, liberal arts, sustainability, and management. On campus, these students participate in a wide variety of activities, student organizations, varsity athletics, and leadership roles.
The Presidential Scholars Program provides students with the following opportunities to enhance their Babson experience:
Career planning
Engaging with campus administration including the President of Babson College
Guidance from upperclass mentors
Leadership activities
Networking opportunities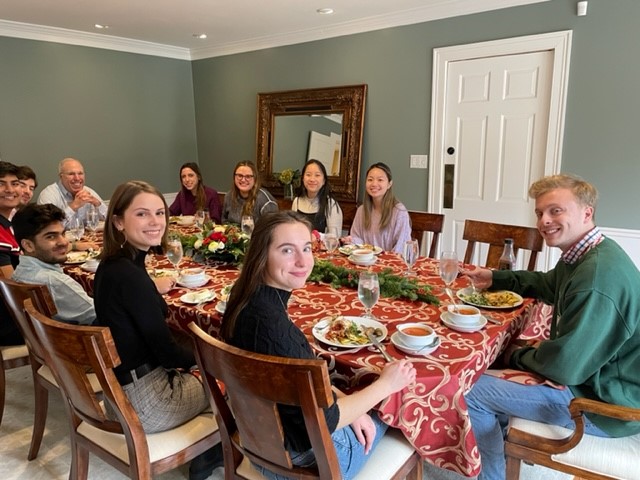 The program adds an entirely new dimension to my experience at Babson, through the cohort experience, the mentoring, as well as the fun and social opportunities afforded to us. It adds so much value to the Babson experience that I would feel I am missing something big without it."
Adam Kershner '19​​​​​​​​