Health and Wellness
Announcements
Happy New Year and Welcome Back.
We are open Monday- Friday- 8:30am- 4:30pm. Closed between 12-1pm daily.
CLOSED Monday January 18, 2021 in observation of Martin Luther King Jr's birthday. We will resume academic year hours beginning January 19, 2021.
Please be advised Covid PCR test results can take up to 48 hours due to increase testing in the state of Massachusetts.
Protect Your Health and Those around You This Season!
This season the flu vaccine is now more important than ever!
The influenza immunization is now REQUIRED in the State of Massachusetts for ALL full-time undergraduate and graduate students under the age of 30. Per the State of MA, you MUST receive your flu vaccine NO LATER THAN DECEMBER 31, 2020.
Please call Health Services at 781-239-6363 to book your appointment as soon as possible and get vaccinated BEFORE you return home for winter break! If you are living off-campus, you are welcome to receive the vaccine at a local pharmacy such as Walgreens or CVS. You MUST, however, UPLOAD proof of vaccination to the student health portal upon receipt.
FIGHT THE FLU by getting vaccinated, avoiding close contact with sick people, covering your coughs and sneezes, washing your hands often, avoid touching your eyes, nose or mouth, STAYING HOME IF SICK and WEARING YOUR MASK!
For more information, please see the CDC's Protect Your Health This Season page.
Campus Health Advisory: Coronavirus Update
As we continue to learn more about the 2019 Novel Coronavirus (COVID-19), Babson is taking several steps to respond to this global health situation. We have launched an informational website to keep our community updated on policies, processes and helpful information and resources. Please continue to consult the website as necessary and utilize any of the available resources should you need support, information or guidance.
Health Services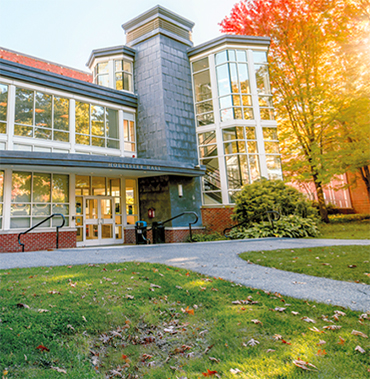 Hollister Hall
First Floor, Suite 130
Enter through the main entrance on Babson College Drive and then walk to the back of the building. When entering through the side entrance on Map Hill Drive, turn left and then head to the back.
Call for Appointments:
781-239-6363


Academic Year Hours
Monday-Thursday:
8:30 a.m.–6:30 p.m.
Friday:
8:30 a.m.–4:30 p.m.
Closed daily from Noon until 1 p.m.
Registered Dietician
Shavaun Cloran
Tuesday 8–11 a.m.
Friday 1–4:30 p.m.
Call health services to book an appointment
Counseling and Psychological Services / Wellness & Prevention Services

Wellness Center (Park Manor South Annex)
The Wellness Center entrance is on the east side of the building, closest to Reynolds.
Hours
Monday-Friday: 8:30 a.m.–4:30 p.m.
Phone
781-239-5200
Religious & Spiritual Life

Glavin Chapel
1st Floor of the Glavin Chapel.
Hours
Monday-Friday: 8:30 a.m.–4:30 p.m.
Phone
781-239-5969
Wellness & Prevention Services

Reynolds Main Street, Room 137
Wellness & Prevention Services is on Main Street next to the Sustainability Office.
Hours
Monday-Friday: 8:30 a.m.–4:30 p.m.
Phone
781-239-5852
Resources

Get Involved

Our Mission
We provide collaborative, evidence-based, and culturally inclusive health and wellness services that promote a healthy and safe campus community. We offer prevention and education initiatives, confidential intervention and treatment services, pastoral care, and student-centered advocacy to address undergraduate and graduate students' mental, emotional, physical, spiritual, and social well-being.
Our Vision
Pioneering the creation of a campus culture that prioritizes wellness based on a shared belief that holistic health leads to academic, personal, and professional success at Babson and beyond.