Babson College Seal–RESTRICTED USE
The Babson College Seal is for use exclusively by the President's Office for approved branded products, official communications, and by the College at large to promote prestigious institutional events such as Commencement. The Seal is available in green, black, or white. Contact College Marketing for permission to use the seal and access to files.
It is the set of the sails, and not the gales that determines the way it goes."
— Inscription on the seal of the Institute's first symbol, a clipper ship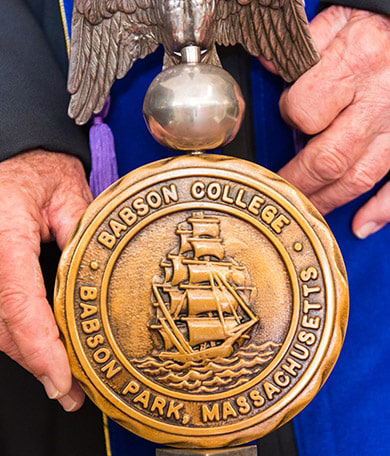 History of the Babson College Seal
Learn about how young Roger Babson, a Gloucester native, chose the clipper ship as the icon for the official Babson College seal.