Graphics, Icons, and Templates
The Babson College Brand makes consistent use of graphic style elements such as, but not limited to: infographics, charts, corner cut boxes, stylized quote and conversation boxes, and stylized lines. Use these elements to complement or highlight information and as visual elements within our brand.
Graphic elements should be clean, crisp, and colorful. They should convey information clearly and simply.
Do not use clip art, poor quality illustration or overly stylized graphic elements.
Avoid gradients, drop shadows or feathered and faded elements.
To aid in the consistency of our visuals, Babson staff and faculty are encouraged to leverage Babson's Canva account. Request access by emailing Marissa Langdon.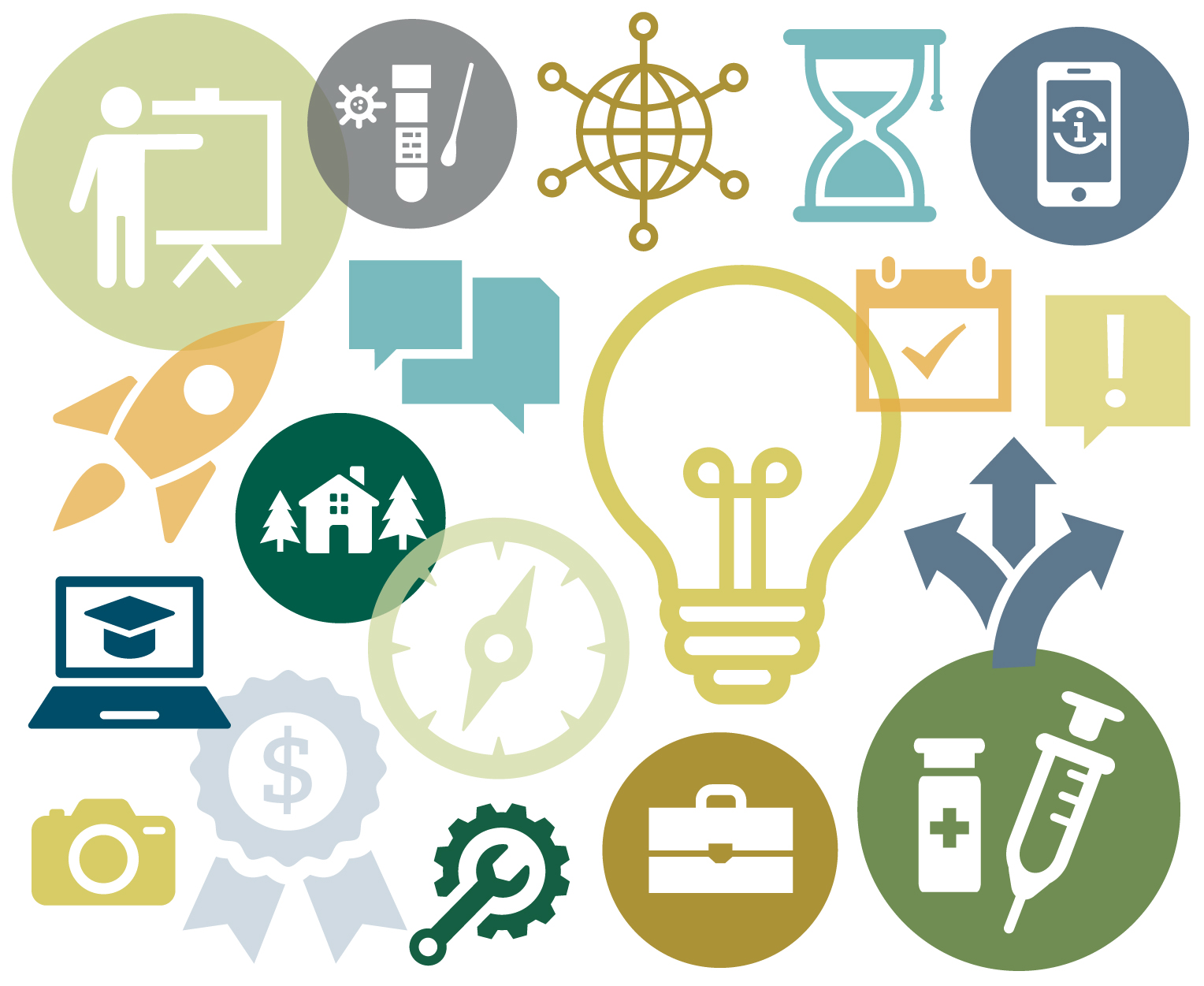 Babson College icons show the personality of the Babson brand. Clean and crisp icons add scannable visual interest, and can communicate quickly to a user. Use icons to break up information on a layout or page and to assist in visual navigation .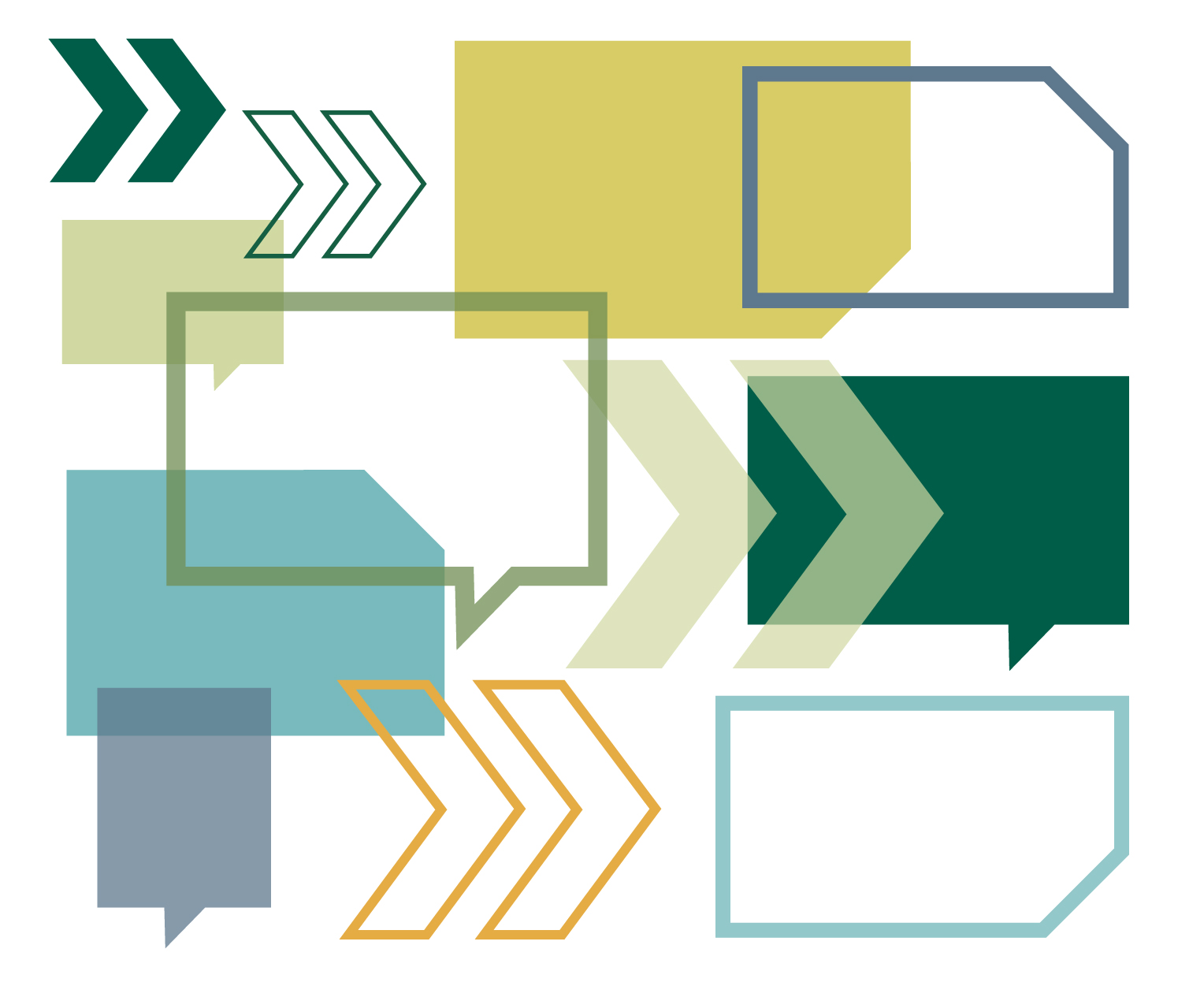 Babson uses a group of graphics that help to identify the personality of our brand. We use cut corner boxes, conversation boxes, and arrows in solid colors or as outlines. Using a variety of our graphics and brand colors keeps our visuals interesting and engaging.
Babson has created a suite of branded animated GIFs. Use on social media to engage your audiences, and create posts that are highly shareable.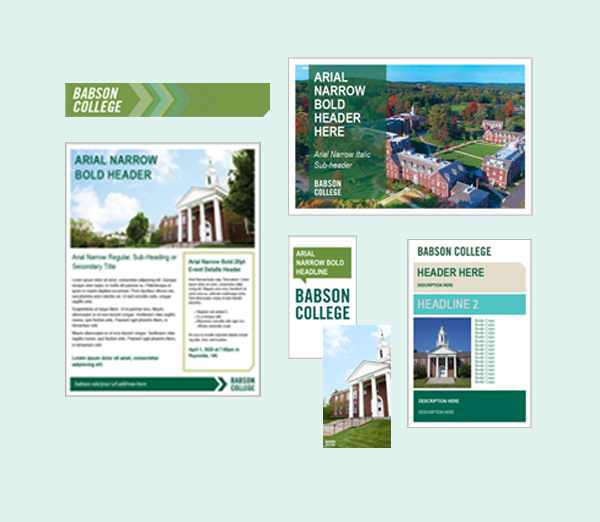 Our suite of Babson-branded templates will support your marketing needs. Consistent use of these templates strengthens the Babson brand and reinforces One Babson. Templates include: PowerPoint presentations, emails, social media graphics, postcards, and event programs.
Email Signature Guidelines
Babson employees are encouraged to create a Babson College email signature in Outlook. Please visit the Email Signature Guidelines page for examples and instructions.
Additional Icons
In addition to the official Babson College icons, there are several sites that offer royalty-free icons for use. These icons are aligned with the Babson brand style and can be used to compliment the Babson icon set. Explore these icons using the links below.