Posts and Categories
Content Types placed in the Global Header for EDU and Global Header on Internal
Emergency Preparedness Feed
Header alert

Babson Announcements is displayed on a Page Layout Inner 2 Column (News Listings)
Babson Announcements page displays Feed of News items using the Content Types
Annc Feed - By Category Show 5000 With Pagination
Each specific Announcement page displays one Content Type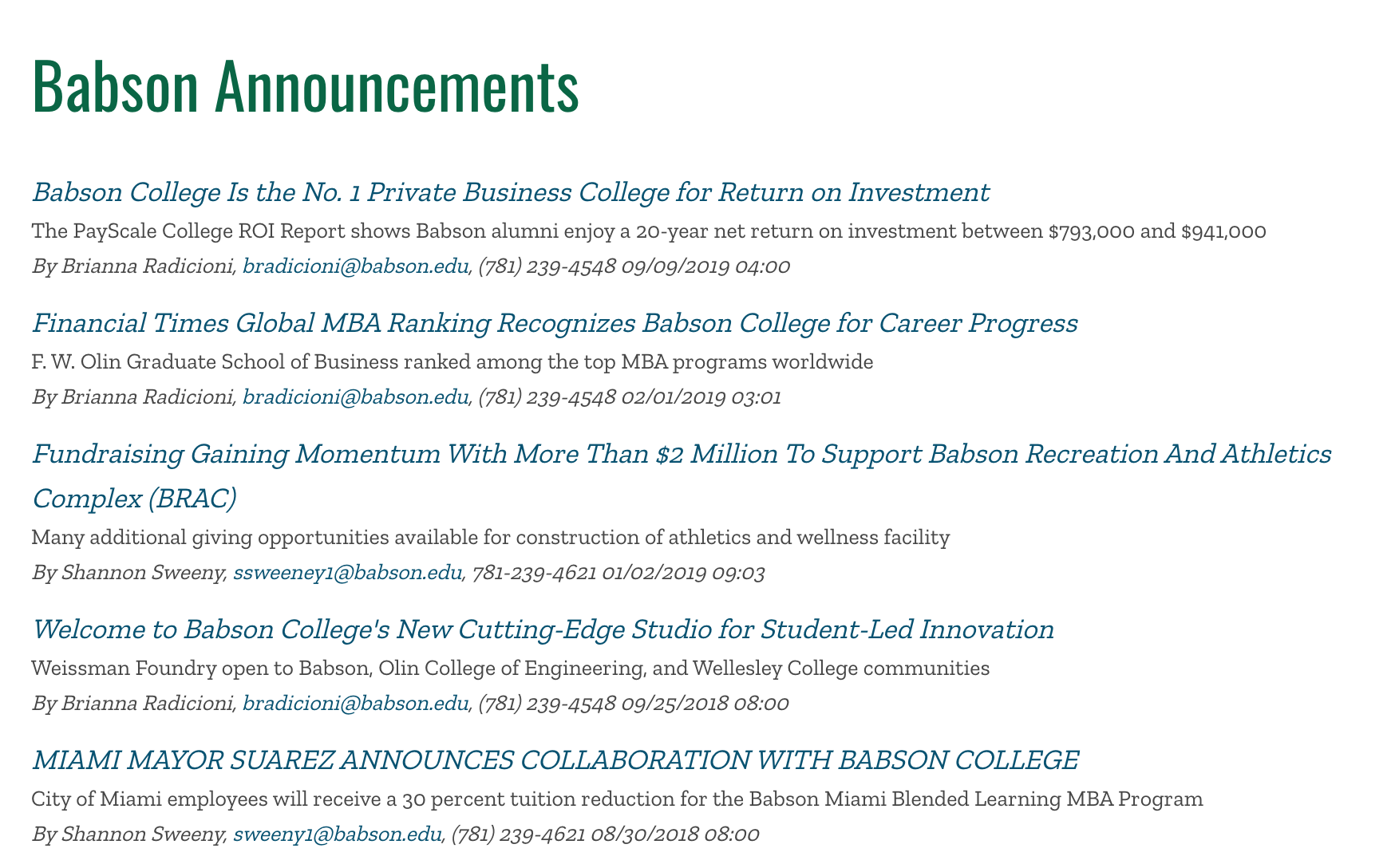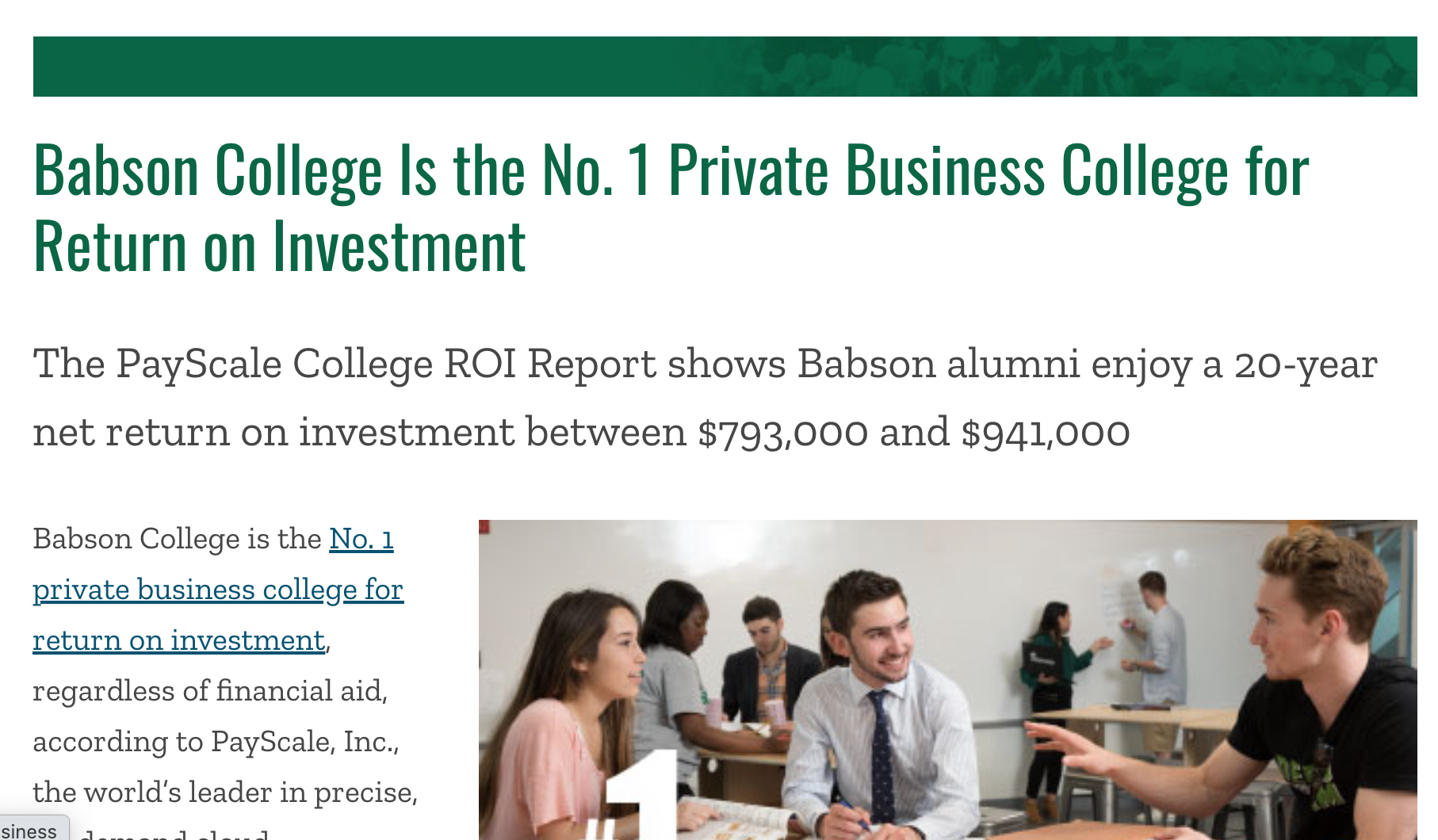 The Course Catalog Course Over Feed is brought into the new Course Catalog Module.
Usually show up like this:
Course Number Course Name
Info on Previous Name or Other Info
Number of Credits
Italic text about requirementsor prerequisites
Course Overview description text
For purposes of the Course Catalog Module, we are hiding the first section (first three lines in the above example) because it is duplicate information. Most Course Overviews use this structure, so all Bold text within a paragraph tag will be hidden.
<p><b>Course Number Course Name<br>
Info on Previous Name or Other Info<br>
Number of Credits</b>
<br>
<br>
<i><b>If you took and passed MOB9526, you cannot register for OIM9526, as these two courses are equivalent</b></i>
</p>
<p>extra space</p>
<p>Course Overview body text</p>